News and Information for Members
Notes From The Field
| December 29, 2014
See You In 2015!
By Derek McGeehan
The 32nd and final share pick up of 2014 commences and concludes this week as we officially welcome the year 2015 as well. Fortunately, there will be a bit of a break in pick ups until later in the spring, most likely in May.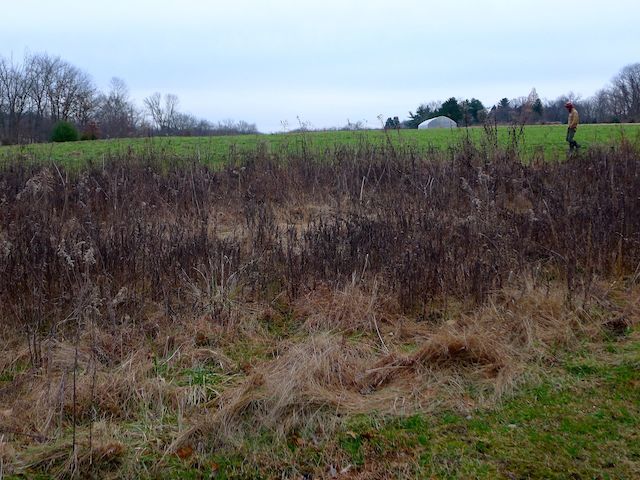 Winter is the time to mentally prepare for the following season. Walking around the fields on a warm winter day stews and brews ideas.
As of now I don't think there are any major changes for the Anchor Run CSA season next year, except for trying to improve as always and coax some crops to harvest that we lost partially or completely this year, such as potatoes, onions, and melons. We're also hoping to have a better yield of tomatoes, which probably would make everyone happier. Our field tomato patch seems to lose some vitality and robustness as the plants mature, which could be from the lack of or an excess amount of moisture; not enough or not the right nutrients; the presence of disease; or all of the above. We definitely have a difficult time figuring out exactly what to grow and distribute to the 200-250 families that pick up at the farm each week. Taste buds and eating habits vary greatly as well as willingness to try new foods, work in the kitchen, and preserve. It basically is impossible to please 100% of the CSA all of the time and we have to make decisions based on crop appeal, diversity, insurance, success rates, quality, and taste. There are many ways to eat healthy and acquire produce these days and we truly appreciate your trust and support. Thank you for being a part of Anchor Run CSA and our agricultural family/community. Happy New Year!