Meet Our Farmers
Now in their almost-9th season at Anchor Run CSA, farmers Dana Hunting and Derek McGeehan bring a strong commitment to sustainable, environmentally-conscious farming, and to serving CSA members and the community at large.
The Farmers:
Dana Hunting and Derek McGeehan have been farming at Anchor Run since the spring of 2009 (wow almost the 9th year already). Previously, they managed a CSA in York County, PA, gardened together in Alexandria, VA, and were on the receiving end of CSAs there and in State College, PA, where they earned BofS degrees in Geography from Penn State University. They both still love farming, as well as running a small business, having a family, eating well, enjoying good food, spending time outside, and music. Pennsylvania natives, they're still here. The small ones pictured above, Gabriel and Abigail, recently joined the farm family as the official Directors of Operations and run a tight ship.
Their Farming Philosophy: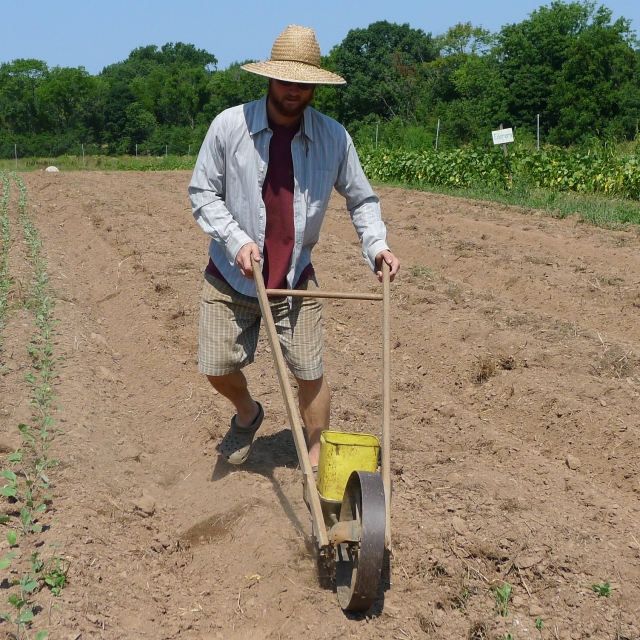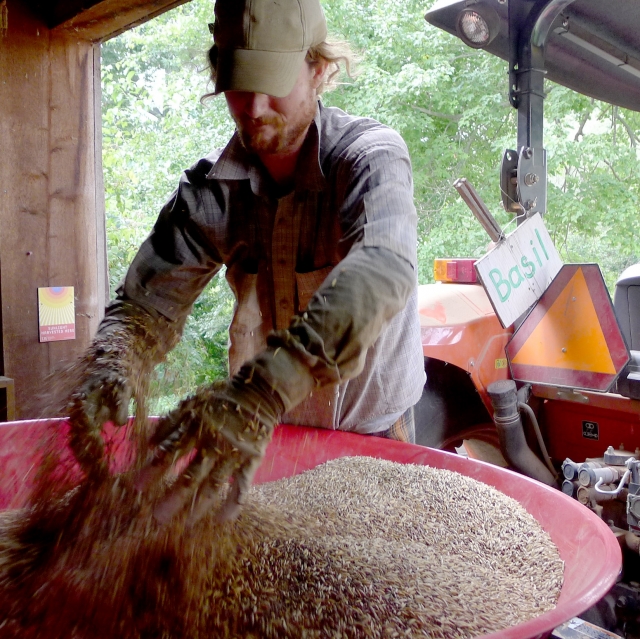 A continuing work in progress, trial by error, experiment, seek efficiency and the best results through sincere organic techniques that nurture the soil and biodiversity of the farm in general and produce healthy, nutrient dense, tasty food. It is our goal to farm here for the long-term and therefore we want to be as sustainable as possible and improve soil qualities and properties through appropriate additions of minerals, compost, fertilizer while relying heavily on cover crops to protect the soil as well as add organic matter. And, we want to enjoy our work and lifestyle and cultivate a nice community of folks who are pleased to be on the receiving end of our hard work and dedication.