Displaying a Single Post |
Show Recent Posts
March 31, 2017
Wild For Salmon Buying Club Order
Other News
We're once again partnering with local fishermen, fishing family, fishing company
Wild For Salmon
, who trek to Alaska each summer to participate in the sustainable salmon catch in Bristol Bay. They also sell other Alaskan fish, shellfish, and other aquatic products.
For more information and to place your order, please follow this
link
. The fish is amazing!
Orders are due by 11pm Sunday 4/23 and are scheduled to be picked up at the farm on Wednesday 4/26 10am-12noon. If you cannot pick up during this timeframe please contact us at anchorruncsa@gmail.com to coordinate an alternate pick up time.
If you have any questions about ordering or their products please contact info@wildforsalmon.com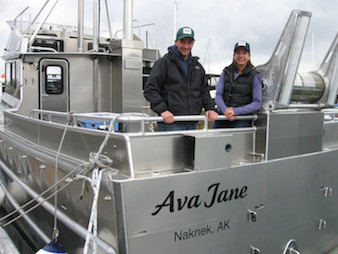 Fisherfolk Steve and Jenn on their boat in Alaska