Greetings Nor'easter
News
Notes From The Field
Continued Growth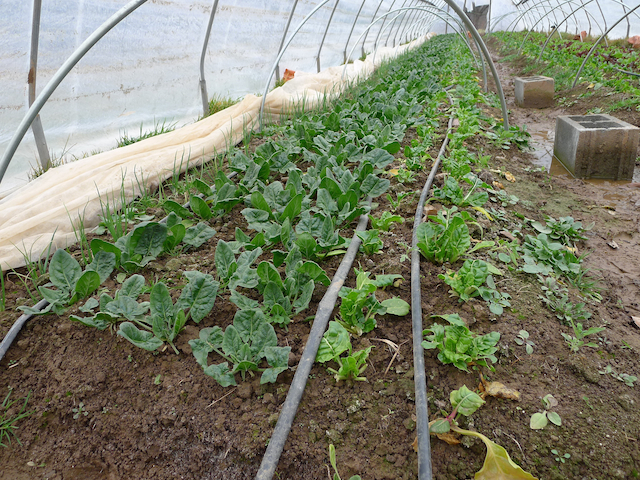 Spinach and chard re-growth in the hoop house; slow growing scallions, too
Is this a mild winter or a mild stretch of weather? I think I can remember a few nights of single digits. We're almost at the end of January and March is only a month away, which basically signifies the beginning of mental spring. The northeasterly winds of last winter dumped two feet of snow but today we're looking at rain. Protected crops are growing and we're keeping records and collecting growth data to better plan for future seasons. We're busy contemplating improvements for the 2017 Main Season and wrapping up leftover jobs from this past year. The warmer weather and unfrozen, albeit constantly wet and squishy, ground enables us to spend more time outside. Crops are easier to harvest when our fingers aren't frozen. Washing is manageable when pipes aren't blocked with ice. Are we spoiled this year or would some deep and long cold be good for the fields and spirit? Of course we have to take what comes, what we're given. All we can really do is plan, assess, reflect, and act. What will the rest of 2017 bring?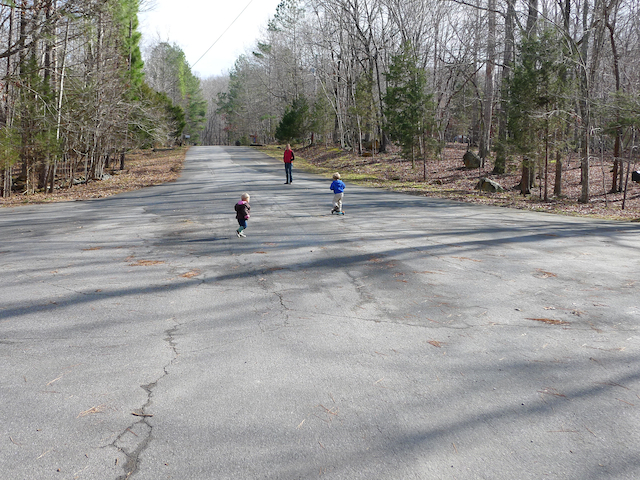 We enjoyed a short family trip to balmy NC to greet a new niece and play outside!
Expected Harvest
Mid-Winter Harvest
Winter CSA Harvest #4 (Week B) should include potatoes, garlic, cabbage, kohlrabi, beets, turnips, radishes, celeriac, baby kale, arugula, and greens mix. Some items could be a choice.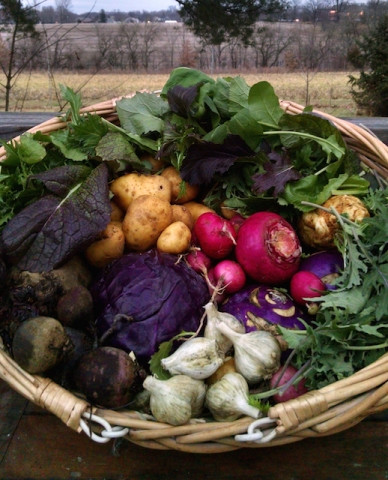 Last week's share bounty, courtesy of Field Manager Hannah
Sign Up For 2017 Main Season And Help Us Plan For Membership Numbers
Log in
to the website to purchase your Main Season share and mail your $200 deposit to secure your spot. Thank you for your continued support!