Winter's Midpoint
News
Notes From The Field
Here Comes February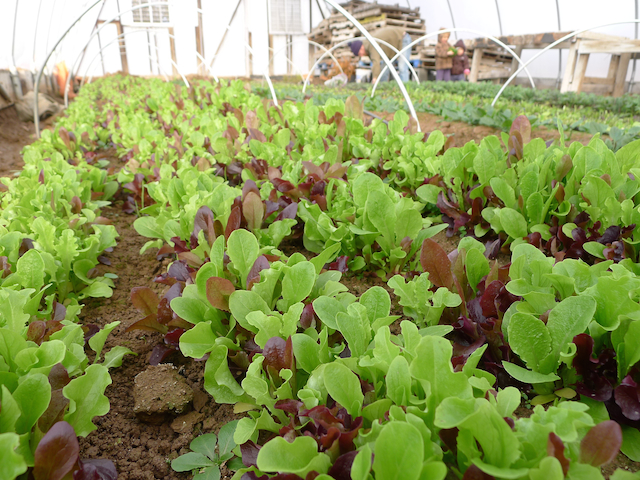 Yankee Hardy Lettuce Mix Blend looking vibrant in the greenhouse; its 1st cutting should take place this week. We'll also probably take a second cutting from the hoop house shown below if needed. Spinach should come from the field - amazingly - as well as the hoop house.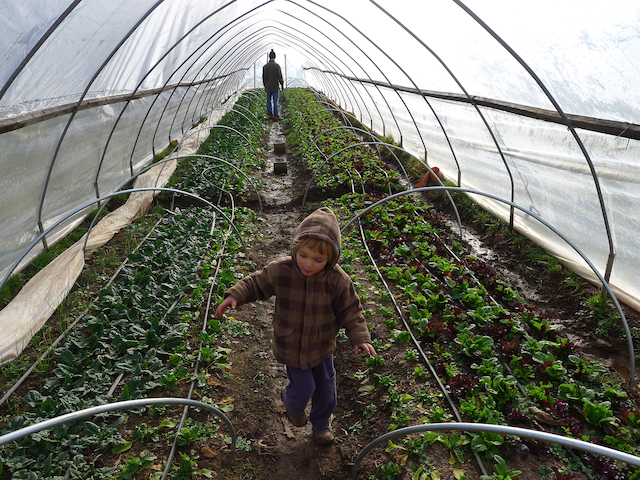 With the arrival of a new month, a calendar page flip, winter's midpoint, seasonal unexceptional cold returns, descends. Crop structures will need to be closed and sealed up before nighttime to trap daytime heat. We'll probably also add interior covers as well, as added insurance. All of these crops have experienced deep lows already so they should be prepared for this round of cold. Very soon daylight will lengthen beyond the 10-hour mark and will increase rapidly to the 12-hour equinox in March. During February we're anticipating accelerated crop growth which will hopefully translate into additional fresh greens in the share.
We hope you've been enjoyed the winter share thus far. If you have any comments or suggestions (or criticisms) for us please send them our way!
Expected Harvest
Greens and Roots of Course
Winter Harvest #5 (Week A) should include potatoes, cabbage, onions, purple top turnips, kohlrabi, beets, celeriac, radishes, lettuce mix, spinach, arugula, baby kale, mizuna, and greens mix. Some items will be a choice.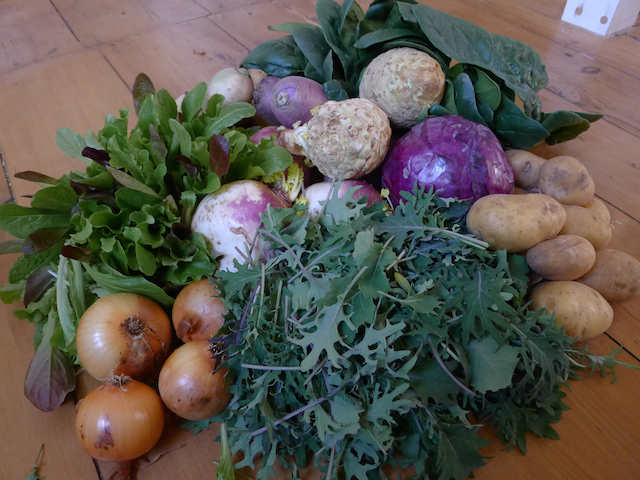 An end of January middle of the winter CSA farm share!
Sign Up For 2017 Main Season And Help Us Plan For Membership Numbers
Log in
to the website to purchase your Main Season share and mail your $200 deposit to secure your spot. Thank you for your continued support! Spread the good word to other past, present, and future members!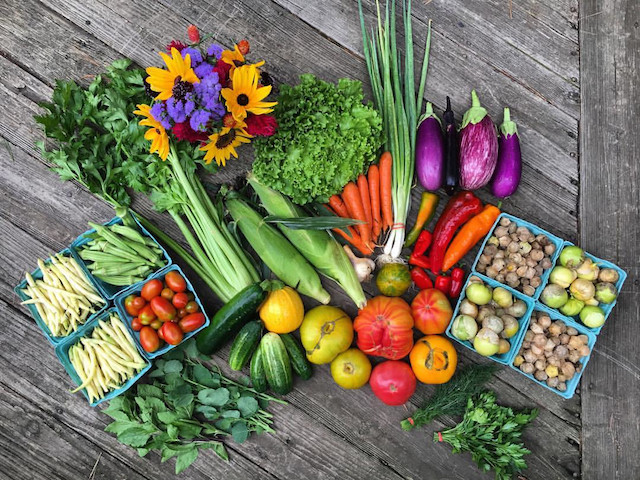 This share was distributed at the end of July 2016.