CSA Week 6: Summer Begins Officially
News
Expected Harvest
Continued New Arrivals
By Derek McGeehan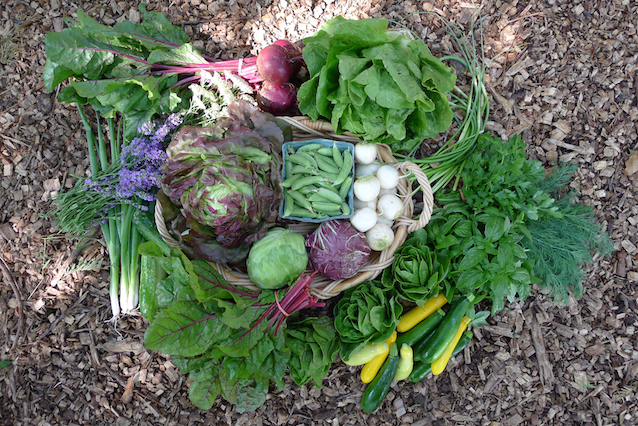 Harvest #6 (Week B) should include cabbage, chard, butterhead lettuce, mini lettuces, romaine lettuce, cabbage, beets, garlic scapes, scallions, hakurei turnips, kohlrabi, summer squash, dill, cilantro, parsley, basil, endive, escarole, radicchio, kale, and Italian dandelion. Some items will be a choice. U-pick should include peas and herbs and may include raspberries.

Over the next few weeks we'll introduce individual members of the crew to the Anchor Run CSA community. For more information check out our
Farmer Bio
page. Hannah and John were introduced last week.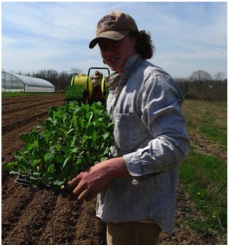 Patrick McGowan is looking forward to being an assistant farmer this season at Anchor Run farm. His family has been a CSA member for some years, during which time Pat has been introduced to the CSA concept and working in the fields. He's hoping the experience he gains here, along with his past landscaping job and love of growing, will help him with the related studies he plans to pursue at Delaware Valley University.
Pat is a resident of Churchville and a 2015 graduate of Council Rock South. He is also the builder of the dry-stack stone walls outside of the pick up room in the new garden area.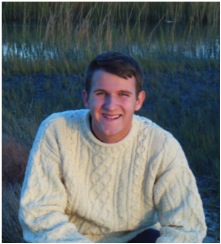 Joe Phillipps is excited to be a part of Anchor Run. Having been a member of the CSA for several years, he is finally able to try his hand at farm work, something that interested him since he was a little kid helping his mom in her garden. He has a passion for trying new things and constantly reminds himself that anything is worth exploring for the experience. His love of the outdoors has led him to join the soccer team in high school, jog regularly throughout Newtown, lifeguard at Sesame Place, and, more recently, plan to attend University in Wyoming, where he hopes to learn all about life in the west, including back country survival and horsemanship, while pursuing a degree in Liberal Arts.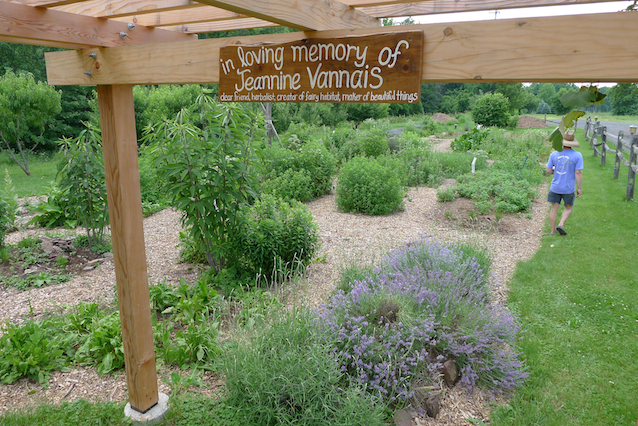 The pergola honoring Jeannine Vannais is now completely complete. Thanks go out to members who helped fund the project by purchasing From Asparagus to Zucchini cookbooks!
Did you miss it? Don't worry (Be Happy!)
The next Now What!? Workshop is scheduled for Saturday, June 24, 1–3pm!
The first of 2 Now What!? Workshops was attended by an actively engaged group of members! Kudos was given to Linda for her weekly column explaining how she uses her share. Thanks Linda! At the workshop, we discussed ways to store all of the produce we obtain as part of our share, as well as ways to add it to our diets and what to (and how to) save for the winter. I spoke about having the right tools to make the prep work easier and showed some examples. We also spent a good deal of time talking about using a dehydrator. And of course, we ate! I had 2 versions of Kale Stem pesto, a dip which used dehydrated tomatoes, Kohlrabi in a Teriyaki-Peanut Sauce and a quiche featuring produce from Weeks 3 & 4.
I anticipate the second Now What!? Workshop to be just as much fun! Please try to fit it in during this busy time of the year.
Pre-Order from Ledamete Grass Farm!
Ledamete Grass Farm will be delivering PRE-ORDERS to Anchor Run Farm for pick up on Thursday, June 29th! Can't make it the 29th? Don't worry, your order will be held in Anchor Run's freezers for up to two weeks until you can retrieve it.
*PRE-ORDERS will be bagged/name-tagged and left in the freezer for self-service pick up.
Order
Your Pastured Meats Today- Deadline Midnight June 21st!
100% Grassfed Beef- spicy sticks, sweet sticks, BBQ sticks, Teriyaki sticks, hog dogs, ground beef, burgers, steaks, London Broil, brisket and more!
Pastured Chicken- bone-in breasts, boneless breasts, drumsticks, wings, and thighs
PRE-ORDERS
ONLY!!
Workshifts Scheduled for Week of 6/18/17
Workshifts this week:
Wednesday 6/21 10am-12noon
Wednesday 6/21 6-8pm
Friday 6/23 10am-12noon
Sunday 6/25 8-10am
Workshift sign-up instructions may be found
here
.
Thank you!
How I Enjoyed My Harvest
Greens and peas
By Linda Dansbury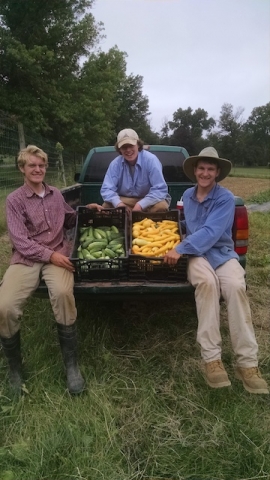 It begins: cucumbers and summer squash have begun and amounts distributed will steadily grow until you're receiving a very ample supply. If you don't see any in your share this week be patient - they'll be there very soon!
This past week was pretty busy with not a huge amount of cooking going on, but I did enjoy my harvest. For your information, I am a medium share - I was a full share member for years and I also grow a lot of my own veggies. Due to a shrinking household and my parents now living in a place where they go to a dining room for dinner means that I couldn't keep up. I tell you this in case I am not talking enough about items that you are interested in. Please email me at lindadansbury@comcast.net with recipes to share to fellow members or questions you have about any of the veggies we receive. Please put Anchor Run in the subject line so I can find your email.
Turnips, kohlrabi - every day I take my lunch and alongside my sandwich I take what I call bunny food. Turnips and kohlrabi are yummy as part of my bunny food bag! In full disclosure, last week I found 2 watermelon radishes in my crisper drawer from last fall and I thinly sliced them and added to my bunny food - they were still delicious!
Peas - I made a quick and easy stir fry. First I stir fried minced ginger in peanut oil until fragrant - about a minute. I added the peas and kept them moving in the wok (you can use a large non-stick pan). I then quickly added a chopped hot pepper from last year's harvest that was in my freezer, but red pepper flakes would be good too. I then added chopped garlic scapes, followed by a bit of sesame oil and soy sauce. I served it alongside fish that I steamed with ginger, scallions and garlic chives from my garden. Topped all with chopped cilantro.
Mixed greens
- dandelion, Anchor Run custom mix, mizuna - sauteed a pile of greens with a little onion, garlic scapes and red pepper flakes - think method for broccoli raab. I topped it with grilled sausages from
Ledamete Grass
.
Kale and other greens - made a couple of smoothies with yogurt and frozen fruit.
Grilled Greens?
By Linda Dansbury
You may still be in the pick up room or at home saying "what am I going to do with all of these greens?" Looking at the long list that Derek sends me each week gets me thinking ahead of time on what to do with things so that I can offer help to you.
This past week and coming week both had beautiful heads of romaine and we may receive radicchio this coming week. One of our favorite ways to eat both of these is to grill them - yes, grill your greens!
Cut both of them into quarters, keeping the cores in tact so that they stay together. Any leaves that fall off can be added to any salads. Brush with olive oil. Place on grill and do not walk away! Just lightly char the quarters on the cut sides. When lightly charred, take off the grill. For the radicchio, I drizzle lightly with a nice olive oil and a tiny bit of balsamic vinegar and salt and pepper. The romaine could be treated the same way, but I typically make it into a Caesar salad. Instead of making my own dressing, I usually have a jar of OPA Caesar in the fridge. It is Greek yogurt based - you can jazz it up with added garlic, olive oil and parm cheese if you like.
Below is an ongoing list of items the farm could use more of and you may have laying around unused and are hoping to get rid of. E-mail us (anchorruncsa@gmail.com) if you have something you'd like to drop off. Thanks!
Functional bikes
Yard and garden tools
Plastic bags (grocery bags)
Sharpies