Late Fall CSA Week 3: Sunny End to November
News
Notes From The Field
Two and a Half Months of the 'Dark Time'
By Derek McGeehan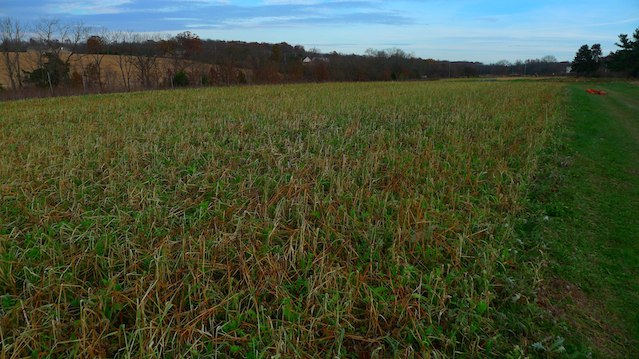 Now that many farmers and gardeners are pushing the boundaries of successful winter growing, dialogue and information are passed around and shared via literature and online/social media regarding successes, failures, experiments, conditions, variables, tools, data, terms, etc. Many growers refer to this time of year that we're currently in as the Persephone Period (
from Greek mythology
), when day-light/day-length drops under 10 hours. This period corresponds with reduced plant growth, a factor of light but also temperature. Our Persephone Period runs from approximately November 15th until January 30th, which ultimately has everything to do with our latitude, earth's tilt on its axis, and our revolution around the sun. Different latitudes endure varying lengths of daylight and darkness so the farther north you are the longer your Persephone Period.
Some examples of the influence of this period that farmers have identified: days to maturity triples in unheated cold houses like our high tunnel and doubles in minimally heated cool houses such as our green house. Due to minimal growth during this period it is critical to establish plants at appropriate times so that they grow just enough before November 15th. Sow the seeds too close to this time and plants will germinate and grow very, very slowly, almost hibernating until February. Even though February is colder than December (normally) plant growth resumes relatively quickly when day-length surpasses the 10-hour mark.
For many of our winter crops that are in our protective structures we hope to harvest 2-3 times over a 3 month period. In order to do so they must be well established prior to mid-November. The crops that go in too close to the start of Persephone will probably only be harvested once during February. So, by early February, halfway through astronomical winter, plants are already thinking about spring, especially (maybe only) inside our protective buildings where conditions create an environment more like North Carolina than southeastern Pennsylvania.
Question: When plants slow down and go quasi-dormant, do farmers respond in kind?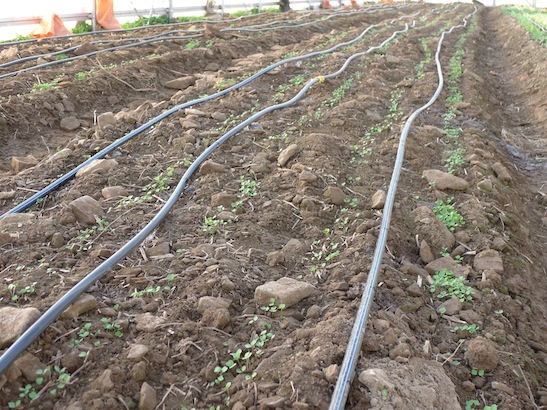 This arugula was direct seeded on November 4th, 11 days prior to Persephone, which may have been too close. During the warmer months arugula is ready for harvest approximately a month after sowing. This time of year it's more like 3 months, so we can look forward to eating this in early February. One way we study and compare plant growth during the winter is by taking weekly photographs of all of the crops in our 4 buildings. The goal is to have precise dates for winter sowing, though variables outside of our control include low and high outside temperatures as well as sunny/cloudy days which influence plant growth. Successive sowings help manage the unpredictable nature of nature.
Expected Harvest
Brighten Your Meals
By Derek McGeehan
Late Fall Harvest #3 (Week A) should include kale, garlic, cabbage, lettuce/greens mix, sweet potatoes, an allium choice (leeks, onions), and root/stem choices (fennel, hakurei turnips, salad radishes, celeriac, kohlrabi).

Notes From The Field
Holiday Wreaths For Sale
by Dana Hunting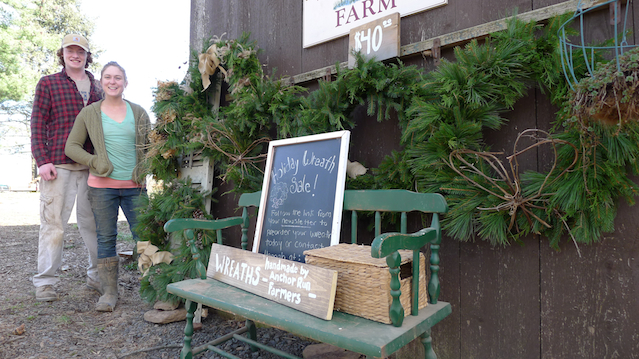 Holiday Wreaths Made by Farmers Hannah and Pat

Hannah and Pat are hand-making wreaths using materials from the Anchor Run Farm and surrounding woodlands. Orders are now being taken. They'll also have a few to sell during pick ups but preordering is recommended because supplies are limited.
If you have any questions contact Hannah at hannah.r.conner@gmail.com.
Leeks and Kale
By Linda Dansbury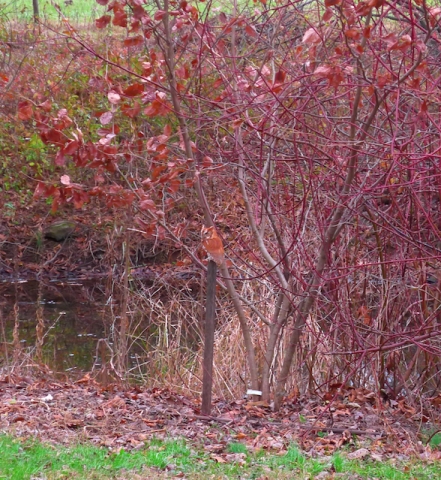 Can you see the Eastern Screech-Owl hangin' out by the pond/sandbox area?
Derek's mom shared an article based on an interview with David Tanis, who writes about how to get the best out of fresh, local veggies - Derek said there were questions in the pick up room asking what to do with leeks - I have talked about them, but maybe not in enough detail. Leeks are in the same family as onions and scallions, but the taste is much more subtle. Unlike onions and scallions, most people do not eat leeks raw. In David Tanis' words, "Don't under-cook them—they don't taste good if they're crunchy." But otherwise, he argues, leeks are not difficult to prepare. Cooking them in a pan with a pat of butter can result in something "absolutely delicious that you can kind of put anywhere"—in omelettes, or cradling a piece of fish, he suggests. Or try Tanis' recipe for
Leeks Vinaigrette.
"In traditional French bistros, cooked whole leeks are dressed with a tart vinaigrette and served as a classic first course," he writes. They're "sometimes called 'poor man's asparagus' (leeks are cheaper there than in North America)." If you have never made
Potato Leek Soup,
check out one of the variations on this site (
Creamy Potato Leek Soup
;
Potato-Leek Chowder
;
Potato, Leek and Cabbage Soup with Lemon Creme Fraiche
;
Potato Kale Leek Soup
).
After all the rich, filling foods of the holiday weekend, you might be looking for something lighter and healthy. If you are like me and your beautiful bunch of kale is still in the fridge, try the
Kale Caesar Salad.
Remove the thick mid-veins, stack the leaves and slice into very thin ribbons. Place in large bowl and massage - yes, massage the bowl of kale. After a few minutes, you will feel the difference in the texture of the leaves - they turn soft and silky - and when this happens, even the thick, mature kale leaves become tender enough to enjoy in a salad. I like to use OPA brand Caesar Dressing. It uses Greek yogurt as its base. It is much easier, and it is healthier than the traditional dressing, and it is delicious on kale. If you haven't tried this method, you are missing out on something amazing!
How I Enjoyed My Harvest
Farmer Food
by Dana Hunting
Here are some ways we've been enjoying our share produce:
Cabbage: cut in half or quarter, cut out core/stem, put in a baking pan/dish with butter or coconut oil or olive oil, sprinkle with salt, pepper, and any other spice of your choosing, bake at 375 for about an hour or until soft.
Miscellaneous roots/radicchio: grate a variety of roots including radishes, turnips, kohlrabi, celeriac, beets onto a plate and into separate piles and add to a mixed greens salad; chicken stock soup.
Potatoes/Sweet Potatoes: chop into french fries; lather with olive oil, coconut oil, or lard; spread on cookie sheet; sprinkle with salt, pepper, or another spice; and roast at 375 for about an hour or until crispy. Broiling at the end will help crisp. A good coating of oil/lard will keep them from sticking to sheet.
Kale: breakfast smoothies with fennel, frozen strawberries, and dairy kefir.
Leeks: chicken stock soup with miscellaneous roots and greens.
Carrots: pure snacking!
Radicchio: breakfast smoothies with fennel, frozen strawberries, and dairy kefir; salad.