CSA Week 25 of 26: Almost There
News
Expected Harvest
Penultimate Pick Up: Bitter and Sweet
by Farmer Dana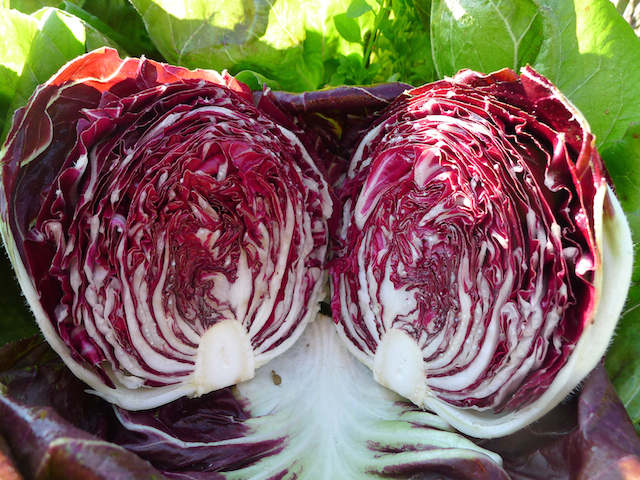 Radicchio-sly beautiful.
Harvest 25 (Week A) should include sweet potatoes, potatoes, garlic, sweet peppers, carrots, daikon radishes, hakurei turnips, chives, lettuce mix, arugula, napa cabbage greens, turnip greens, Italian dandelion, rosemary, dill, radicchio, and cilantro. Some items will be a choice and some may not be available during all pick up times (we'll do our best).

Notes From The Field
What A Long Strange Trip This Season Has Been
By Derek McGeehan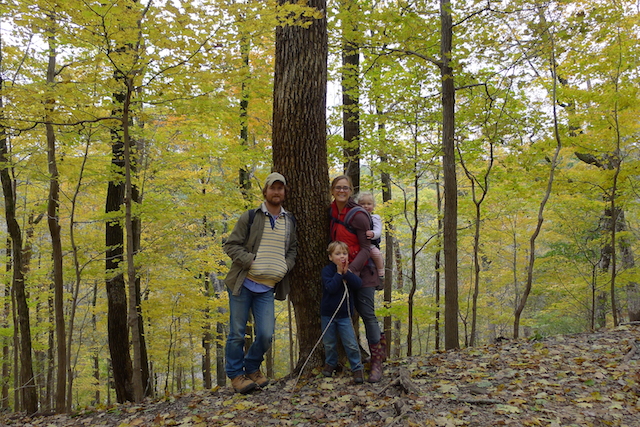 Fall hiking trip in Ralph Stover State Park.
Well, it's official: with the additional rainfall received Friday night, 2018 is now the wettest growing season during our ten-year tenure at Anchor Run Farm. Four feet of rain has fallen since March 1st, providing 13 inches above the ten-year average. We're thankful we've made it through the Main Season with farm shares that have hopefully been ample and satisfying to you, our CSA members. Years like this give me pause when I consider our tenuous relationship with and full dependence on our soils, the earth, and the climate to try to grow healthy organic produce. While we strive to control as many variables as possible within the realm of organic agriculture, there remains a most powerful independent one: the weather. Raised beds, waterways, water diversions, contour buffer strips, etc., help our crops deal with excess water, but our most foolproof tool is the plastic covered steel structure, i.e. the greenhouse, hoop house, hoop tunnel, high tunnel.
During this penultimate week of pick ups for Full and Medium shares and the final one for Week A Half shares our attention continues to shift to these almost weather proof structures for November through December harvests. Last week we finished planting the final succession of cold season crops and now we'll simply coax them along with weekly additions of well water through drip irrigation. Three of our four structures have no supplemental heat besides solar radiation so we'll monitor closely the forecast temperature lows so that we can erect low tunnels within the larger tunnels. The greenhouse has a built in propane heater which we'll set for 35 degrees to keep plants from freezing. This will enable them to grow/regrow faster than their unheated counterparts.

Late Fall CSA
by Farmer Derek
Watering in the last of our 2018 transplants, planted last week into our heated greenhouse.
New Member Sign Up Method
by Farmer Dana
Over these final two weeks we're going to prompt members to check off a box on your sign-in sheet in the barn to automatically renew your share (i.e. sign up for 2019 Main Season). This will give your farmers a better sense of what to plan for next season by having current members commit sooner rather than later. This will be helpful information to have earlier in the winter months when we do most of our planning and purchasing. Please consider checking off that box when you pick up your share this week or next. We'll then renew your share for the 2019 Main Season. Share prices remain the same and a $200 deposit will hold your spot. Balances are due by May 1st, 2019. Thank you for your support!

How I Enjoyed My Harvest
Using up the Bounty
By Linda Dansbury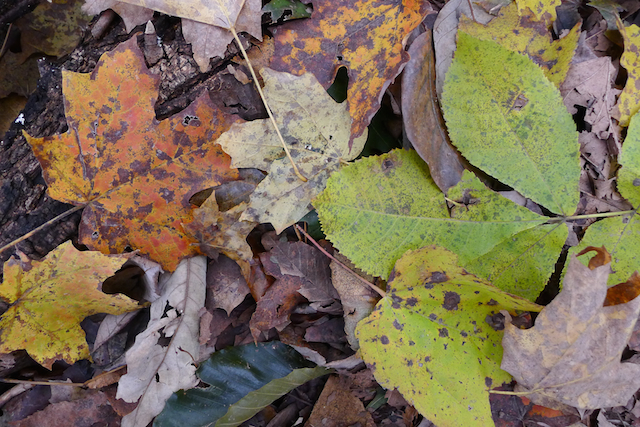 At least it's been a very colorful fall.
This week proved to be a week of going through the fridge/pantry and using things up - my hubby had a bad cold, so it was all about comfort food.
Onions/leek, parsley, carrots, turnips, chicken - One cool thing I learned on the first day of him feeling bad is that you can make truly delicious chicken soup in 1 hour in the pressure cooker. I used breasts, which is rare for me because under pressure they don't get dried out. We had a couple delicious dinners and my hubby a lunch from this hour of prep time - a really good investment!
Beets, onions - I roasted all the beets I had in my fridge - 2 weeks worth - peeled them and broke them into 2 bowls. One bowl I did into pickled beets - much more sour for me than sweet. The other I made a Dijon vinaigrette, adding tarragon because I like that flavor combination with beets. I grow a plant called Mexican tarragon. I never had luck getting French tarragon to over winter. It definitely tastes like French tarragon but it is grown as an annual. I currently have a sprig on my counter in a glass of water, hoping to root it.
Carrots, onions, parsley, garlic, butternut squash (last one), tomatoes (frozen) - made long cooked beef shanks - very easy to do and tastes like it took hours of prep - it takes hours to cook, but the prep is about 30 minutes at most - season the shanks and brown well in a large dutch oven. Remove and add celery, onions, carrots to pan and saute until slightly soft. Add squash (optional) and garlic and cook until fragrant, about a minute. Add some red wine and deglaze for a couple of minutes. Add tomatoes and bring to a slow simmer. Add the shanks back to the pot and add enough of your favorite broth to cover the shanks. Cover and place pot into a 305 degree oven for about 3 hours or until meat is tender. Serve over your favorite starch or just a nice crusty loaf of bread for sopping up the deliciousness!
Greens - several large salads, mixing bits of all the greens along with some of the beets I cooked up - yum!
How did you enjoy the harvest? Email me at lindadansbury@comcast.net
Organic Pastured Turkeys!
by Farmer Derek
Three sources of organically raised pastured turkeys for Thanksgiving:
Follow link for more information and to order!