Late Fall CSA Week 2: Rooting For Greens
News
Expected Harvest
After the Holiday
by Farmer Dana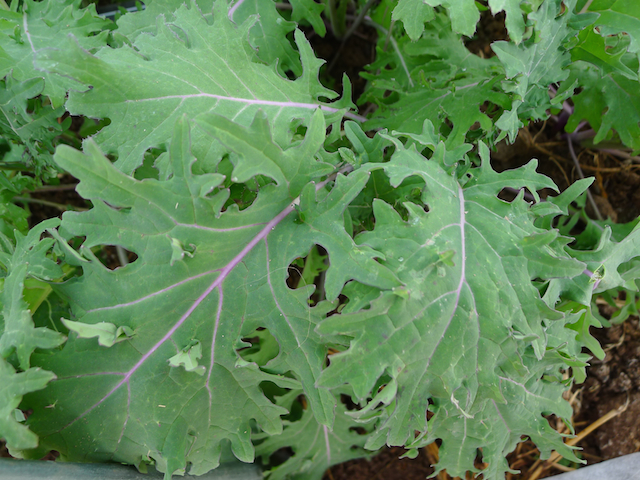 red russian kale in the hoop tunnel
Late Fall Harvest #2 (Week B) should include sweet potatoes, carrots, garlic, potatoes, mini cabbages, napa/chinese cabbage, daikon radishes, hakurei turnips, kohlrabi, kale, collards, spinach, and greens mix. Some items will be a choice.

Notes From The Field
Farming Out of November
by Farmer Derek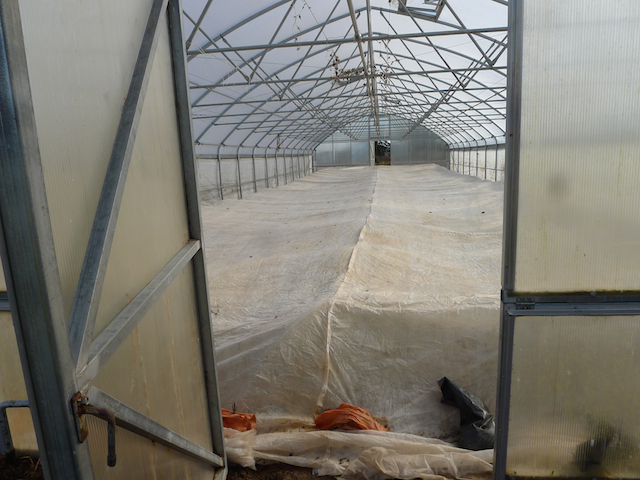 a view of the high tunnel with extra covers on the inside to protect crops as temperatures bottomed out near single digits
We hope you enjoyed your holiday last week and were surrounded by family, friends, and good food! We enjoyed our 3rd Thanksgiving celebration in the past 1.5 weeks due to a multitude of branches on our family tree.

For the farm it's been quite an eventful couple of weeks with the end of one CSA season and the start of another CSA season sandwiching a major holiday with the latest batches of extreme weather thrown in just for fun. A heavier-than-forecast snowfall as the Main Season concluded, the coldest Thanksgiving in years with lows near the single digits as we welcomed the start of the Late Fall, followed by 4 more inches of rain just to remind us what kind of year this has been. Officially, now, all our crops are coming from protected tunnels and storage so at least we have slightly more control over plant health and yield.
The rainfall can basically be ignored at this point since the crops are sheltered but we do have to add extra covers to the crops when temperatures drop below 25 or so. A forecast of 10 degrees forced us to add a double layer to be safe. We uncovered everything during Sunday's beautiful weather and all the crops survived unscathed. I'm definitely looking forward to eating all these greens!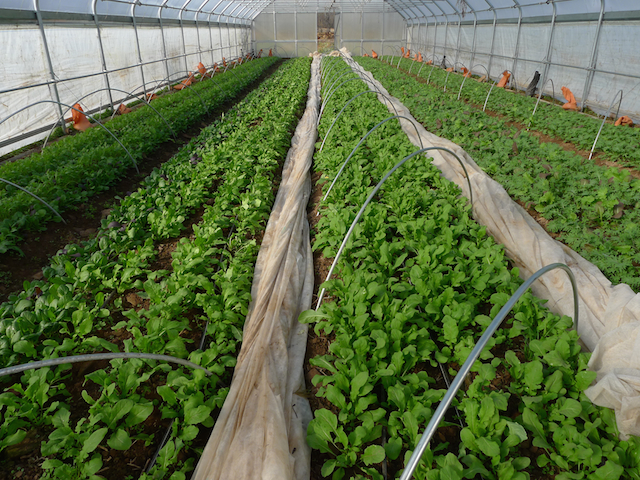 a view of the greens in the high tunnel after the interior covers were removed following the extreme cold
How I Enjoyed My Harvest
Thanksgiving Bounty
By Linda Dansbury
I hope everyone had a nice Thanksgiving - one of the things I am thankful for every year is the bounty of delicious, healthy local food from Anchor Run. This year it is especially true. I am involved in additional local food organizations and know that all of our local farmers have struggled through this record breaking rain year, all of them losing a significant amount of their harvests and therefore, their incomes. As I have spoken to Derek through the year, the crop losses suffered at Anchor Run have been significant; however, we have still had enough high quality produce to provide plenty of beautiful, delicious shares for us.
Here are a few things I did with my share this past week:
Kale, garlic
- made the
Kale Rice Bowl.
This is especially easy and yummy with the small young kale leaves we receive this time of year. Made it on Wednesday night before Thanksgiving as a light, easy meal prior to the big day.
Sweet potatoes, potatoes, celeriac - made a "mixed mash" for Thanksgiving - the added flavor from the sweets and celeriac make a special treat for the day.
Celeriac, Carrots, Onions - have you heard of the French term mirepoix? It is a mixture of celery, carrots and onions used a a base for many soups and stews. So, what do you do when you don't have celery? Use celeriac! The version of turkey we made this year had us put a base of mirepoix in the bottom of the roasting pan to provide yummy flavors for the gravy. Since we didn't have farm celery this year, I chopped up a celeriac - since it is in the same family, it provided that taste element.
Fennel - Thanksgiving is is such a heavy meal that I have trouble convincing my family to eat a salad - so I made something light: I have arugula in my garden but any green would work. I shaved one of the fennel bulbs from the farm into arugula and then made a very simple, light lemon vinaigrette - everyone loved it, saying it really cut through the heaviness of the turkey and all the trimmings - keep it in mind for any big meal, such as a stew.
Enjoy the upcoming delicious greens from the high tunnels and please continue to support Anchor Run Farm by signing up for your 2019 share!
Late Fall CSA Pick Up Information
by Farmer Derek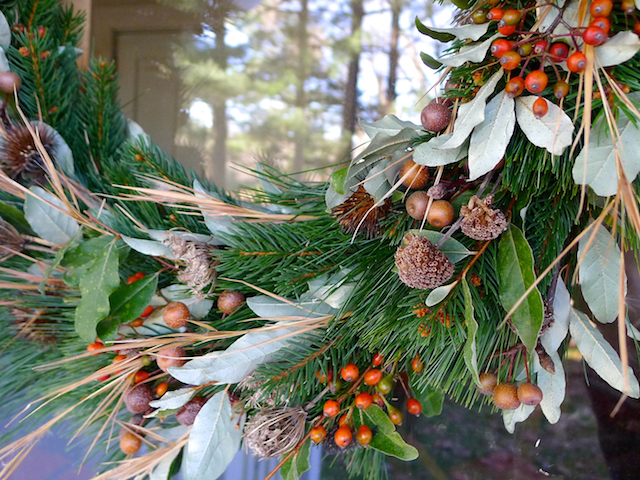 homemade farm-sourced wreath made by Farmer Dana
The Late Fall CSA begins this week for Week B Half Share members. Full and Medium Share members continue collecting their produce.
Pick up days are typically Wednesday 1-8pm and Saturday 11am-12noon. During the week of Christmas (Late Fall week #6, Week B), pick up is Thursday instead of Wednesday. Saturday's pick up is still 11am-12noon.
You can temporarily switch your pick up day/week be notifying us by 5pm Sunday prior to your pick up day/week. If you miss your pick up we will contact you to reschedule.
Bring your own bags to collect your share. Full and Medium Shares pick up weekly, Half Shares every other week (A or B, log in to check your week).
Driveway potholes should be filled this week.