CSA Week 26: Thank You Members!
News
Expected Harvest
Edible Finale
by Farmer Dana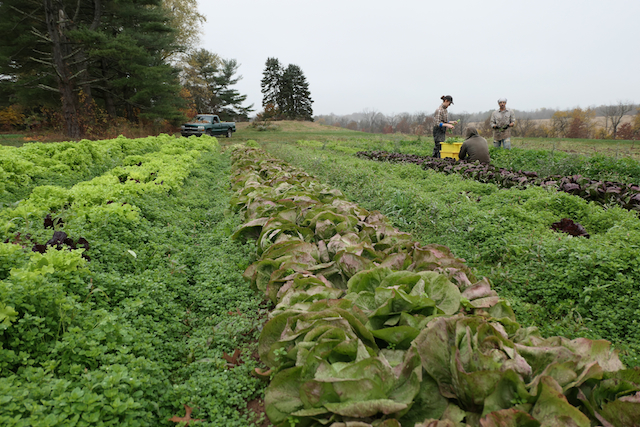 Farm crew members Craig, Haley, Jacob harvesting parsley last week amidst a fairly intense unintentional chickweed cover crop. Lettuce mix and two radicchio varieties stand out.
Harvest #26 (Week B) should include sweet potatoes, garlic, onions, bok choy, head lettuce, lettuce mix, arugula, endive, radicchio, cabbage (napa/green/red), carrots, hakurei turnips, celeriac, kohlrabi, kale, and collards. Some items will be a choice. Due to frosty low early morning temperatures there's a good chance the greens available in the pick up room will vary slightly but overall there will be a good supply of salad and cooking greens for sure.
Notes From The Field
Main Season Completion
by Farmer Derek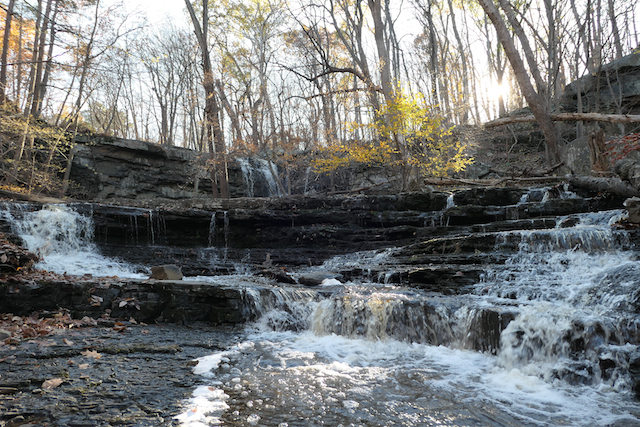 Beautiful falls at Ringing Rocks County Park.
The final week of the 2019 Main Season CSA is upon us! Thank you for joining us on this half-year-long adventure. Twenty-six weeks is a lengthy commitment and we appreciate you partaking in this long ride. Every growing season seems to contain its own unique trials and tribulations, successes and failures, highs and lows, etc. I'm not yet sure yet 2019 will be characterized by. Whereas 2018 is remembered as the wettest season on record, 2019 wasn't quite so extreme. We did endure some wet times and some dry times, but overall this season feels like a good one. Most crops performed well. There were some major disappointments (peas) but many successes. Through it all we hope you enjoyed the produce we provided to you. We hope that by being part of Community Supported Agriculture you find a deeper connection to the food you eat and therefore a deeper connection to a community, an ecology, and a kitchen. We might not be farmers if it wasn't for CSA; good community vibes were a big contributor to our desire to take this path 13 years ago. Pure healthy food and a clean environment pulled us fully in this direction and we are glad we embarked on this trajectory. We look forward to sharing this future with you.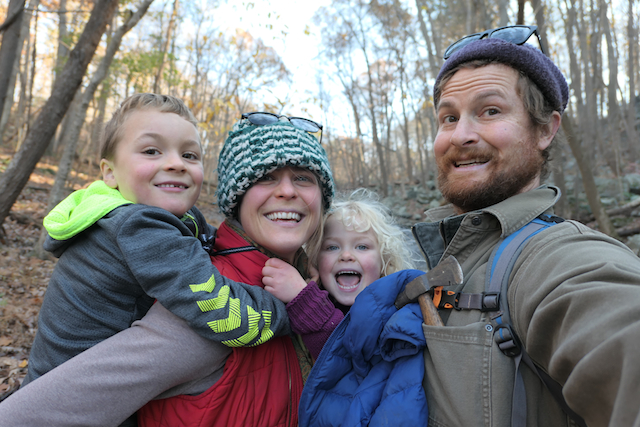 So long, farewell, happy winter, and see you in the spring (if not before)!
Season's Final Workshifts
by Farmer Derek
Praying mantis enjoying some midday warmth.
Workshifts scheduled for this week:
Tuesday (11/5) 9-11am & 1-3pm
Wednesday (11/6) 9-11am & 1-3pm
Workshift sign-up instructions may be found
here
. Calendar is
here
. Member Work Guidelines are
here
.
If you still need to complete your pledged farm labor hours for your share discount please join us this week if your schedule allows. Alternatively, if you'd rather pay the full amount for your farm share that is fine, just send us a check to cover the workshift hours. As a reminder, the pledged hours you work qualify for a $15/hour discount. If you're unable to work this week, can you remit payment for the balance of your share?
Registration Open for 2019 Late Fall and Main Season 2020
by Farmer Dana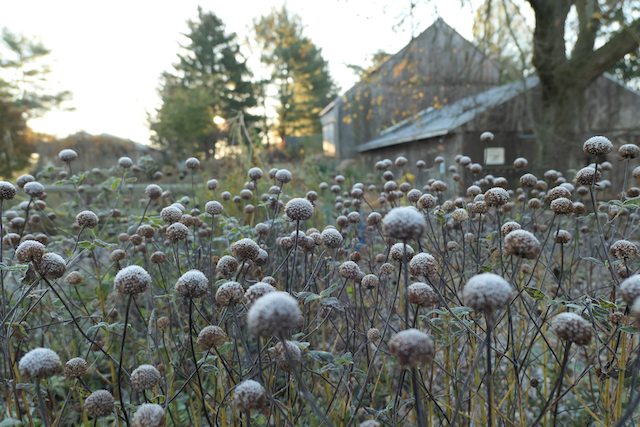 Now regularly occurring, the season's first widespread frost was received over the weekend.
Registration is now open for the 2020 Main Season CSA and the 2019 Late Fall CSA.
For additional Late Fall CSA information
follow this link
. This season begins in 1.5 weeks for Full, Medium, and Week A Half Shares!
Main Season 2020 will mimic 2019 except it will be even better! That's our goal anyway. Mother Nature promises to oblige. Prices, pick up days/times, share sizes, etc. all remain the same.