Late Fall CSA Week 6: Happy Winter Solstice
News
Expected Harvest
Fresh Continuation
by Farmer Derek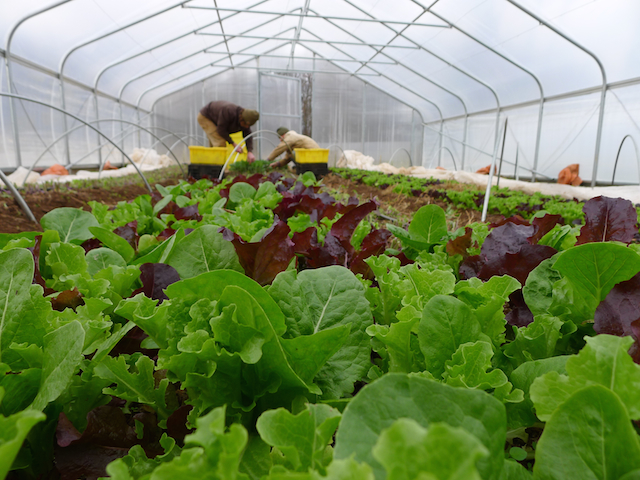 Lettuce mix harvest in the Hoop Tunnel.
Late Fall Harvest #6 (Week B) should include cabbage, napa cabbage, radicchio, potatoes, sweet potatoes, garlic, rutabaga, beets, watermelon radish, purple daikon radish, hakurei turnips, lettuce mix, greens mix, kale, and arugula. Some items will be a choice.
Holiday Pick Up Schedule
by Farmer Derek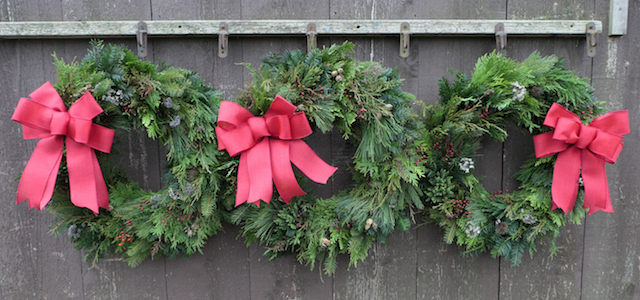 Homemade wreaths by Farmer Dana.
During Late Fall harvest week #7, Week A (12/23-12/29), Wednesday's pick up is on Thursday, December 26, 1-8pm. Saturday pick up is still 11am-1pm.
During Late Fall harvest week #8, Week B (12/30-1/5), which is the final harvest week, pick up takes place as scheduled (Wed 1-8pm and Sat 11am-1pm).
Please e-mail us if you need to temporarily switch your pick up to an alternate pick up day.

Notes From The Field
2020 Vision
by Farmer Derek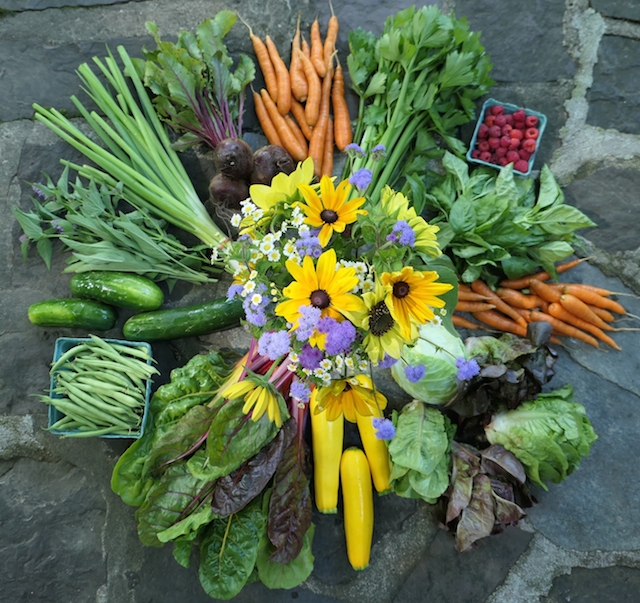 Visions of future shares dancing in my head.
Seeds and plants have now all been ordered for the 2020 growing season. I seem to forget and/or underestimate the amount of time it takes me to assess, reflect, analyze, and decide what varieties of what crops in what quantities to grow. Because we're such a diverse farm and grow 100s of varieties of crops over a 10-month growing season on 25 acres with several different soil types there are many factors, variables, elements, and conditions to consider and goals and ideals to entertain. Every line item in our crop plan deserves attention. This is pretty much the best and only time of year to fully adjust or modify then codify plans for next season. Once the tractor gets rolling and seeds get sown there's not enough time to plan, though occasionally adjustments do get made depending on weather and other variables. Since we've now farmed here for 11 seasons there's a pretty firm farming foundation but we hope there's always room for improvement and a tweak to enable greater crop growing success. I occasionally envision that by the time we're ready to retire perfection may be established and no further modifications will be needed but that's probably not realistic. Plus it's fun to revisit and redesign some of the systems we have for growing. There's also a lot of other qualified small scale growers out there also trialing systems and finding their own successes and some of those are worth incorporating here. Not to mention new pest and disease pressures and ongoing challenges from adverse weather and climate change. As farmers we enjoy a close relationship to nature and the cause/effect domino that exists in the world, leaving us hopefully feeling slightly more positive that adequate planning and implementation can result in increased tenacity, tolerance, and resilience. A legit cold winter offseason provides us with a clean slate each spring.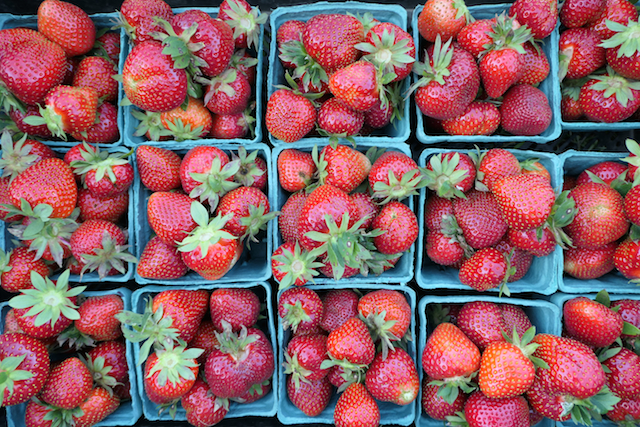 Seems like a nice time to remember the flavor of a fresh ripe strawberry.