CSA Week 11: Goodbye July
News
Expected Harvest
Farm Goods
by Farmer Dana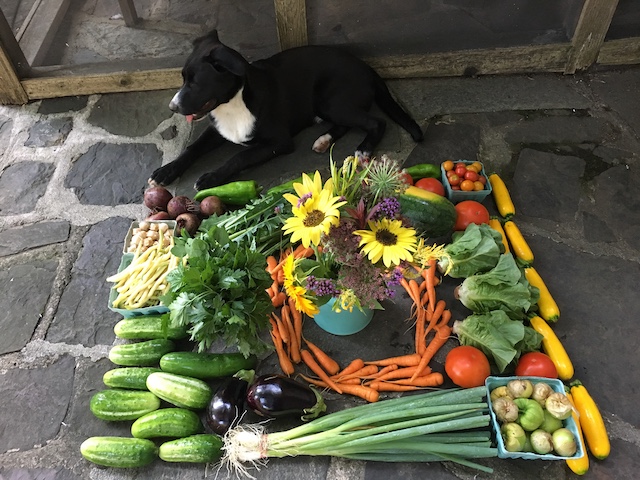 Harvest #11 (Week A) should include watermelon, cucumbers, zucchini, sweet peppers, eggplant, heirloom/slicing tomatoes, carrots, scallions, lettuce, basil, beets, hot peppers, okra, and Italian dandelion. Some items will probably be a choice. U-pick should include cherry/grape tomatoes, snap beans, husk/ground cherries, tomatillos, flowers, and herbs. Looking for a cilantro substitute? Check out
papalo
in the herb garden!
Notes From The Field
Hot Humid Dry to Wet
by Farmer Derek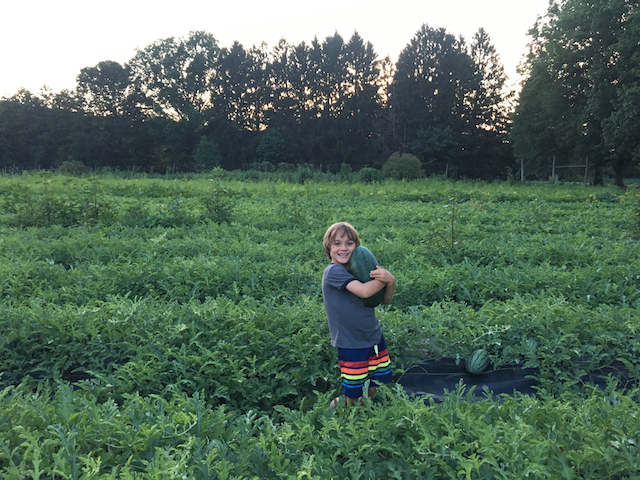 The sweltering heat continues. Numerous rainstorms and Friday's brief cool down provided some nice relief. A few more days of super-heat this week then it looks like we'll descend back into more tolerable working conditions. It is July which traditionally seems to be our hottest and wettest month. I'm not sure how many days have been above 90 this month but I would guess 90%. Precipitation has eclipsed the 6" mark with about a week to go but doesn't feel like too much just yet. After the 1.2" Thursday night/Friday morning the ponds were filled to capacity once again. I haven't scoped out all the fields since that deluge but am hopeful there wasn't much soil disturbance, though the lower pond was pretty turbid. Due to increased impervious surfaces on neighbors' properties upstream there's been an increase in stream scouring of tributaries feeding our ponds, which is likely the source of suspended soil particles.
Big harvests are continuing. Forty percent of the onions (approximately 1,250lbs) have been safely stowed and today the next round will be pulled and left in the sun to hopefully dry and cure for a few days before being put in cold dry storage. After the onions we'll begin harvesting the early variety of potatoes -
Dark Red Norland
- after the tops die back and they cure and heal in the soil, probably early to mid August.
Desperate un-irrigated crops received some much needed rain last week. I'm perennially amazed by our crops' ability to tolerate hot and dry conditions. Little transplants went into raised beds a week before last Wednesday evening's light soaking rain and survived healthily for a whole week of blazing sunshine and very high temperatures. This is when I'm most thankful and appreciative of our relatively heavy north-facing soils. Those transplants should now grow like mad but also wanting to sprout and thrive are the weeds. With the numerous soakings last week the thousands of bed feet of transplants will need some timely cultivation of the germinating weeds while they're at the vulnerable thread stage. Since there is so much bare ground to work we'll probably utilize the tractor and our antique basket weeder for some of this work. We'll still need to manually hoe in between plants, but the tractor should save us hours of cultivating.
This coming week we'll also probably try to harvest the last of the onions so please join us for a workshift to help!
Workshifts For Week of 7/27
by Farmer Derek
This week we'll continue harvesting onions as well as pull weeds. If you signed up for a share with work discount, please consider joining us soon.
Per the PA Dept. of Health, masks and social distancing are required.
Workshifts scheduled for this week:
Tuesday 7/28 8-10am (help trim and collect onions)
Wednesday 7/29 8-10am (probably help trim and collect onions)
Friday 7/31 8-10am (probably help trim and collect onions)
Sunday 8/2 7-9am
**Workshop** Now What… Did you do with your share?
by Gia Yaccarino
Wow – This has been one crazy year – both for the world and at the farm! I think we all have settled into our "farm routine" for this growing season – but it is a vastly different routine from previous years! At least for me. And as I take a step back to consider the differences, I of course think of the things I am missing at the farm.
Sorrel! I miss the Sorrel! I love that "lemon lettuce"!
I also miss the "community" part of the CSA – the talking in the pick-up room as we patiently wait to weigh out our share. Passing the time while doing the U-Pick by talking to other members. And the potlucks - YUM! (We have some excellent cooks at the farm!!!) I miss you guys – the other farm members that I felt a camaraderie with as we all attempted to find creative ways to use our plentiful shares of produce. I understand – with the current state of things, people are giving each other space – lots of space – thank you. But, still- I miss the community!
So let's have a workshop!
If you have been a member, prior to this year, you probably remember that I usually run a "Now What" workshop at the start of the season. This year, I want to add a twist – since we are already 10 weeks into the season, I also want my fellow members to contribute what they have done with their shares. Successes, Disasters (we learn from our mistakes!), Misadventures! Are you stuck in a rut and do the same thing with certain vegetable?
I will also be talking about using a dehydrator, since that always seems to be a popular topic!
Please bring a notepad and pen or pencil to take notes!
Please Join me Sunday, August 16 th from 1-3 at the Pavilion.
Rain Date or (OMG it is sweltering date 95 degrees+) Sunday August 23 rd.
How I Enjoyed My Harvest
Continual Veggie Delights
By Linda Dansbury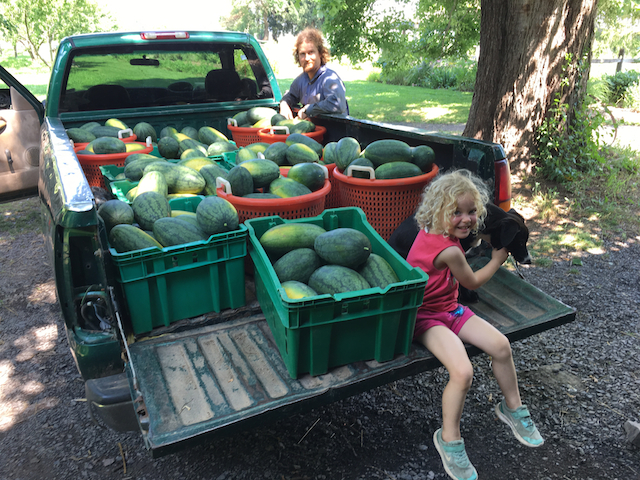 I am always looking for new ways to use the harvest and so I am happy to say that I found a couple new things to try and enjoy over the past couple of weeks. I frequently go through the fridge to make sure I am rotating the produce and using the oldest veggies first. Checking on things every couple of days enables me to determine if anything is starting to look a bit ragged, so I use it before it spoils. I use 2 different large plastic containers to store the greens, with one always storing the oldest, and when empty, I refill it from the container that has the newer greens - this includes lettuce, dandelion and chard greens. I have written about salads and how well veggie salads keep, but don't think I have ever said that I enjoy the leftovers for lunches topped with some tuna, leftover meat, or cheese, such as feta or parmesan. Send me how you are enjoying your harvests by emailing me at lindadansbury@comcast.net. And please put Anchor Run in the subject line.
Here is a bit of what we enjoyed this past week:
Zucchini, peppers, eggplant, scallions - simplest and one of the tastiest ways to enjoy these summer treats! Cut everything longways into wedges, and brush with a bit of olive oil. Place on hot grill and keep watching. Turn the wedges when they start to brown, and keep grilling until browned on all sides and nice and soft - less done if you prefer, but I like these to be nice and carmelized and soft. When removed from the grill, sprinkle with sea salt, and if desired some good quality olive oil and fresh chopped herbs. I often make extras and chop them up and turn into a simple pasta salad for the next day.
Snap Beans, garlic, scallions, herbs - did a stir fry of beans. There are a lot of recipes that are easy to find. I do stir fries a lot. I make sure I always have ginger, garlic, onion/scallion, tamari/soy sauce, fish sauce, sesame oil, hoisin, and ingredients to add heat, including Sambal, hot peppers, sriracha sauce. With all these ingredients, the flavor combinations are almost countless.
Eggplant, scallions, garlic, cilantro or other herb of choice such as papalo, hot pepper
- I found a new way to enjoy eggplant, called
Tamari-Ginger Meatball & Eggplant Casserole.
It is delicious, not very difficult, and doesn't create too many dishes. I hope you like it as much as I do!
Cucumbers, scallions, herbs - made a few different salad combinations - typically, I make more than can be eaten in one dinner, so there are leftovers for another meal.
Member Ideas and Suggestions
New Methods!
By Linda Dansbury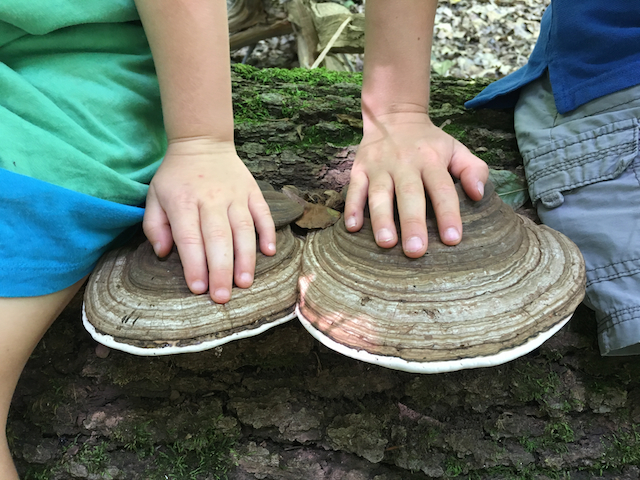 I received emails from 2 members this past week, which makes me so happy. It is so appreciated when members take the time to send a message to help us all learn new ways of how to enjoy our harvest.
The first one is from Ashmali Patel. She sent a recipe she simply calls
Vegetable Fritters.
I love this because it uses so many different components of the harvest, including eggplant, zucchini, onions/scallions and greens. I definitely plan on making them this coming week!
The second email I received is from Kate Sheldrick. You can see from the email below she is an accomplished and creative cook. In the coming week I plan to turn some of what she says into recipes to keep on this site, but read below her detailed email.
"Every summer I make what I call zucchini jam when I get my first bounty of zucchini. You grate them (I did 4 this batch) into a colander and gently press with the back of a wooden spoon to release extra water, let it sit while you do some other prep. I like to let it sit for 20 or more mins to really drain out a bit and I try to press on it every 5 mins or so. We typically have a jar of bacon fat in our freezer so I took this out and let it thaw in the heat at the beginning of prep too. Dice a small yellow onion or two shallots and sauté in two tablespoons of bacon fat until translucent, I do this in a cast iron skillet but any heavy bottom pan will work. Then add the shredded zucchini and toss to incorporate the onions and wet the mixture with the fat evenly. Cook over low heat until the zucchini cooks and the liquid has cooked out and you have a sort of spreadable jam like consistency. This usually takes about 15-20 mins, don't move it too much just kind of cover the pan let it sit and then move it around but keep an eye and avoid browning..if it looks dry add another heap of bacon fat or a small knob of butter. I season the onions when sautéing and then add a few cracks of white pepper when I add the squash and then finish with smoked salt if I have it. You can eat this with a fork right out of the pan (which I have done many times) or out of the pan with some crackers (I usually eat with carrs) or you can take a nice crusty loaf and toast it and top with goat cheese or even better Meredith's Dairy Australia Feta (the BEST cheese, creamy goat stores in olive oil with black pepper and thyme they have at wegmans) and a layer of the 'jam' either room temp or out of the fridge. Making this in big batches helps because it goes fast. Tastes equally great cold. A great Summer appetizer, meal or snack!

I used the tomatillos with some littleneck clams I got when I took a trip to the shore last Thursday. This was an impromptu dish that really blew our minds! I sliced four cloves of garlic, a small yellow onion, a serrano, the tomatillos (which I quartered) and some scallions and cooked in butter. After those sweat out I added about a cup of a high quality white wine I had in the fridge from a few days ago and let that cook off. I added some smoked paprika, cilantro, basil and a few cracks of white pepper then in go the clams. Cover it and let simmer for about 15 or until the clams have opened up. Top with a handful of fresh herbs and a big squeeze of lime and serve with warm crusty bread to soak up all that sauce, eat a salad for good measure. It was my first time using tomatillos for something other than salsa verde and now I'm hooked! The ideal companion for those perfect little clams."
Thank you again to both Ashmali and Kate and for all you other cooks out there, please email me at lindadansbury@comcast.net so you can share with fellow members!