CSA Week 23: Glorious Weather!
News
Expected Harvest
Four More Weeks to Grow!
by Farmer Dana
Harvest #23 (Week A) should include beets w/ tops, onions, kale, garlic, lettuce, romaine, cauliflower, hakurei turnips, sweet peppers, kohlrabi, chard, escarole, celery. Cabbage will transition to bok choy, arugula to lettuce mix. Some items will be a choice, a combined weight, or may not be available during all pick up times. U-pick is over for the season as the herb garden needs to rest and store up the sun's energy for next season.
Notes From The Field
Ample Rain, Sunshine
by Farmer Derek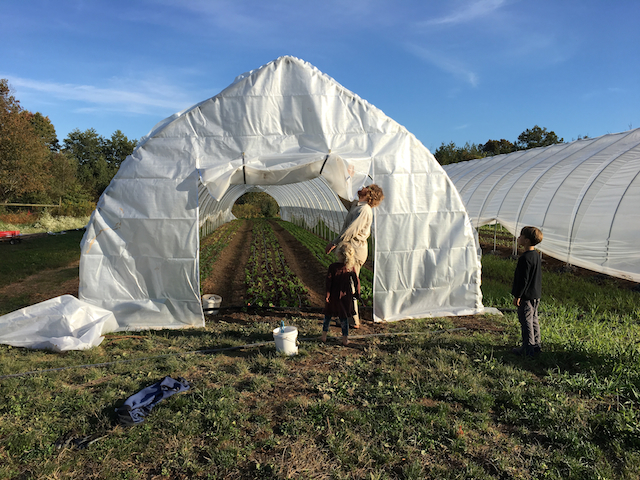 Two rain events bookended last week. Did that keep us inside, warm and cozy by the fire? Not quite yet, though after required work was finished, warmth was absorbed from the wood stove. Remnants of Delta during Monday's harvest and distribution gave us a nice soaking inch. Friday's incoming cold front also dropped about an inch of rain. The ground feels fairly saturated now and we look forward to drying out a bit this week as we hope to harvest root crops like carrots and rutabaga as well as make some final preparations for the upcoming garlic planting. We'll also finalize and plant the beds in the greenhouse with lettuce mix for a December harvest.
Last week we finished planting the hoop tunnel with arugula and greens mix and set up all the drip irrigation in the 5 tunnels. After we plant the lettuce mix in the greenhouse we'll install drip tape there too. I seem to always underestimate the amount of time it takes in setting up all the irrigation but it feels good once it's installed. We try to reuse everything so there's inevitably more repair needed but it's worth the extra effort as long as it's not too much of a headache. Also wrapped up last week/this weekend were the finishing touches to the caterpillar tunnels. Zipper endwalls were put up and anchored and the 2nd securing rope was tossed over each hoop and fastened to ground stakes. This was a big project and I'm glad it is finished.
Temperatures will be trending upwards again and with some nice autumn sunshine working outside will be sublimely pleasant. If you still need to contribute work for a share discount, this is a great time!
Workshifts this Week (10/19/20)
by Farmer Derek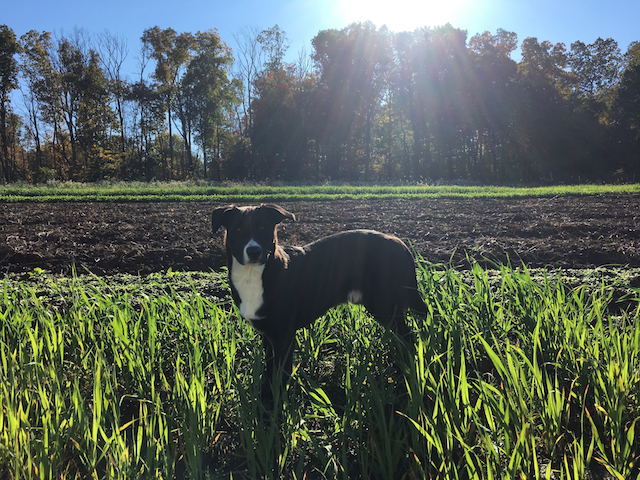 Workshifts will be held rain or shine. If it's raining we'll probably process garlic in the barn. When it's dry we'll probably harvest some crops (carrots, rutabaga) or pull some weeds.
Work opportunities are dwindling! We'll probably host about 2-4/week through October. Later this month we'll process and split garlic into seed. In early November we'll plant and mulch the garlic then pause until next season.
If you signed up for a share with the work discount but you're unable to fulfill your work obligation for your discount you can simply pay the difference. E-mail us for your balance (it's $15/hour; 4 hours for half share, 6 for medium, 8 for full).
Workshifts scheduled for this week:

Wednesday 10/21 10am-12pm
Friday 10/23 10am-12pm
Sunday 10/25 9-11am
2020 Late Fall Registration Open, 80% Full
by Farmer Dana
There are four more week of Main Season CSA then we transition right into the 6-week Late Fall CSA season. Membership is limited to less than half that of the Main Season and once we reach our quota registration will close. As of now we're about 80% full. Late Fall membership is limited to current members. For more information and to sign up
follow this link
.
Late Fall CSA, 6 weeks, mid-November through end-December:
Offering a mix of fresh and storage crops like lettuce, spinach, radicchio, arugula, greens mix, bok choy, kale, swiss chard, green and red cabbage, napa cabbage, herbs, leeks, garlic, onions, beets, watermelon radishes, purple daikons, hakurei turnips, carrots, kohlrabi, potatoes, rutabaga, plus others. It's basically a continuation of the Main Season share. We use season extension techniques and infrastructure such as the high tunnel, hoop house, greenhouse, low hoops, and row covers to provide fresh crops as well as storage crops. This will be our 9th Late Fall season.
FULL SHARE: $180 ($170 Wrightstown Township residents); weekly pick up; no work requirement/discount; averages 8-12 pounds of produce at each pick up.
MEDIUM SHARE: $130 ($125); weekly pick up; no work requirement/discount; averages 6-9 pounds of produce at each pick up.
HALF SHARE: $100 ($95); pick up a full share every other week; no work requirement/discount; averages 8-12 pounds of produce at each pick up; assigned Week A or Week B.
Pick up days: Wednesday 1-7pm and Saturday 11am-1pm which you select in advance when you choose your share. You may switch your pick up day temporarily by e-mailing us by 5pm Sunday prior to your week.

During the week of Thanksgiving, Late Fall Harvest Week #2, Wednesday's pick up will take place on Tuesday, November 24 to try to accommodate travelers and holiday schedules and...
During the week of Christmas, Late Fall Harvest Week #6, Wednesday's pick up will take place on Tuesday, December 22, and Saturday's pick up will take place on Sunday, December 27.
How I Enjoyed My Harvest
Can't "Beet" it!
By Linda Dansbury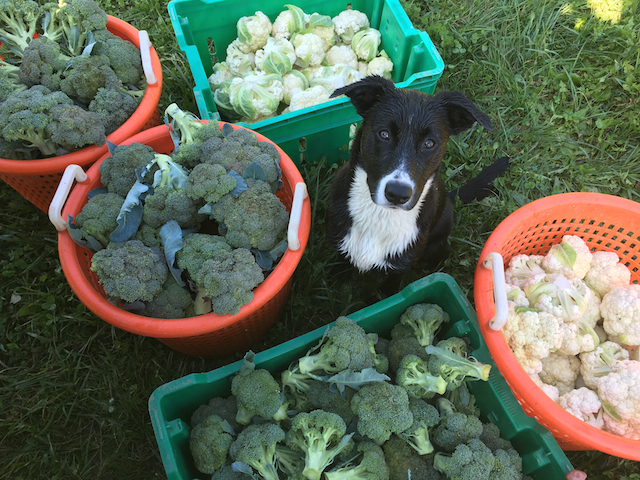 I haven't done many new things recently, with the exception of using beets in a different way (see below). I have made a few soups and stews and added kale/dandelion/turnip and/or radish greens to keep up with the bounty and boost the nutrition and taste of the final dish. Like others out there, I am starting to clean up and use up veggies I have been tending to in my own yard as well.
Peppers - decided to freeze them for use later in the year.
Arugula, kale, garlic
- made
Arugula Pesto
and froze it to use later in the year - it tasted really good, so looking forward to eating it,
Beets - prepared and enjoyed Roasted Beet Chips. It is not on this site, but is very simple to do. Preheat oven to 300. Slice beets with a mandoline to about 1/16th of an inch and press between towels to remove moisture. Line baking sheet(s) with parchment paper. Toss beet slices in olive oil, seasoning or seasoning blend of your choice and a little salt. Place on baking sheets in a single layer and roast for about 50 minutes, checking periodically and removing them as they get crisp. Note: I did one tray of kale chips and one of beet chips for a yummy fall snack.
Mix of greens, garlic, onion, hot pepper - made sauteed mixed greens - blend of bits of what I had, which was dandelion, chard, kale and radish tops. I had frozen the hot pepper a few weeks ago.
Bok Choy and Radicchio
By Linda Dansbury
We will see these 2 yummy greens in our shares within the next week or 2. These are both very nutritious and delicious. The bok choy will store for 1-2 weeks in plastic in the fridge. It is delicate, meaning it bruises easily when crowded, so handle it gently so it keeps better. We have several recipes on this site -
Spicy Shrimp and Bok Choy Soup Bowl
and
Roasted Bok Choy
are among my favorites. It can also be used in any saute, the stems add a nice crunchiness.
Radicchio is one of those veggies a lot of people think is too bitter. I have to let you know that the varieties the farm grows are much more mild than radicchio I have had from the grocery stores. There are some techniques that help tame the bitter taste: grilling the veggie after cutting it in half or quarters helps almost sweeten the greens. Mixing it with cheese such as in the
Escarole, Radicchio and Arugula Salad
, or braising it with other veggies, such as escarole helps tame these greens as well.
Enjoy your greens!