CSA Week 25: Sunny Days Ahead
News
Expected Harvest
Basket of Goodies
by Farmer Dana
Harvest #25 (Week A) should include sweet potatoes, bok choy, kale, onions, carrots, lettuce (mini/romaine), fennel, hakurei turnips, kohlrabi, lettuce mix, arugula, escarole, radicchio, and chard. Some items will be a choice and/or may not be available at all times.
Notes From The Field
End is Near! Penultimate Harvest Week!
by Farmer Derek
It's hard to believe we're already at this point of this most interesting season. Thank you for joining us on this hopefully satisfying, nourishing, and comforting ride. Overall I think it's been a good season. Everything wasn't perfect but most of the crops performed well and the weather pretty much behaved. It seems like our seasonal rainfall will be near our 12-season average. This year the extreme weather was more associated with the temperature: radically cold late temperatures in the spring, some serious mid-season heat, and our first summertime frost right before the fall equinox. After that, temperatures have been moderate with our first decently heavy frost, first sorta freeze, happening at the very end of October, which is consistent with my memory. Two weeks of moist weather with perhaps one day of sunshine now leaves us mossy but this week looks stellar once we pass Monday. Come December I'll probably begin seriously looking at all the notes and records from this year and begin planning for next season. I really enjoy that time. We kind of wipe the slate clean and begin fresh with a new season. Twelve years here and I think there's always room to modify and improve. Experimentation is fun.
Covid drastically altered much of the CSA experience but didn't impact the essence of growing organic produce. Distribution was a challenge and a definite workload increase but I think we identified a functional system that worked well for everyone. It's too early to speculate on next season's methods, but we'll definitely revert to the old system if possible. There were pros and cons with this method and the main thing that was lacking was member choice in the pick up room. We did try our best to incorporate some choice as much as possible this year but it wasn't very easy. Perhaps you were forced to get creative with a new veggie or two and found a new recipe you love as a result. Perhaps your neighbor was given more of your share this year.
Two more weeks of Main Season then six weeks of Late Fall. The winter is wide open. This season has been like no other. Every season is different with unique and memorable characteristics. I look forward to down time. I hope to travel and get off the farm for a bit. We may be stuck here during another lockdown but who knows. Thankful for peace, shelter, food, and health.
Workshifts This Week?
by Farmer Derek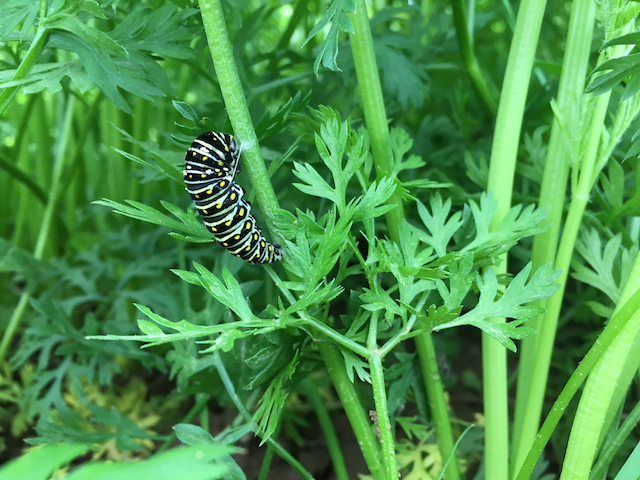 Workshift tasks are almost over. We have one more major job: plant and mulch garlic!
As of now we hope to begin planting the garlic this Friday, November 6, 10am-12pm and 1-3pm. Divots will be made on beds with a tractor implement, we'll put the garlic clove in the hole, then cover it with dirt. Afterwards we'll cover with straw mulch. If we don't finish planting and mulching on Friday we'll do so on Sunday, November 8, 10am-12pm. If we finish the garlic work we'll probably harvest some roots.
It's an enjoyable task and will be made even better with abundant sunshine and a temperature of almost 70 degrees! Please join us if you can!
Schedule for this week:
- Friday 11/6 10am-12pm & 1-3pm
- Sunday 11/8 10am-12pm
If you signed up for a share with the work discount but are unable to fulfill your work obligation for your discount you can simply pay the difference. E-mail us for your balance (it's $15/hour; 4 hours for half share, 6 for medium, 8 for full).
Registration Open for 2021 Main Season
by Farmer Derek
In case you didn't see the announcement on Saturday, registration is open to current members for the 2021 Main Season CSA!
Follow this link to sign up
.
How I Enjoyed My Harvest
Stew and Stir Fry
By Linda Dansbury
Up and down weather brings changes to the types of foods I desire to prepare and consume. My root crops, with the exception of potatoes, are starting to build up, so I need to figure out how to use them. If anybody has a good idea for the turnips or any other crops, I would love to hear from you - please email me at lindadansbury@comcast.net and please put Anchor Run in the subject line.
Romaine, garlic - decided to make a classic Caesar Salad with that beautiful head of lettuce. I just took a recipe that looked good off of the internet.
Potatoes, onion, kale
- made a Portugese Sausage, Kale and Potato Soup using a combination of linquisa and chorizo soup. It turned out delicious! There is a
Portugese Kale Stew
on this site that would give similar flavors. Yum...
Onions, celery, bok choy, garlic, greens - made a cashew chicken stir fry using several farm ingredients - we incorporated the celery leaves into the mix - love these fresh ingredients - so much flavor!
Greens, onions, garlic - made one of the most delicious lasagnas I have ever made - it took a long time, but was worth it. The addition I made to the recipe was to saute a bunch of chopped greens - mainly escarole and Swiss chard because I wanted it to be mild - put a layer of greens in the middle of the lasagna. It was so delicious!
Leeks (the rest of what I had), garlic and...more greens! - made a chicken stew that was flavored with oregano, apple cider vinegar, paprika, red pepper flakes and incorporated a bit of sausage. Another wonderful meal that provided leftovers.
The Color of Fall - Orange
By Linda Dansbury
This marks the final 2 weeks of our regular CSA season. The final new veggies we will receive store really well - carrots and sweet potatoes. For both of them, check to see if there are any cuts (from harvest) or signs of decay and use those up first rather than storing with the others. Carrots obviously store well in plastic in the fridge.
Sweet potatoes like to be stored with sufficient air movement around them and at a temperature of about 55-60 degrees. An unheated basement or garage is perfect at this time of year. Do not store them in the fridge where the texture and flavor will suffer. The sweet potatoes will still have soil on them when we receive them because sweet potato skins are very susceptible to damage and washing them will tear the skins.
Both of these fall delights are flexible in their preparation. I absolutely love to do mixed roasted veggies: sweet potatoes, carrots, onions, beets, garlic, turnips, potatoes are delicious together. Just cut them up in similar sizes and toss in a bowl with olive oil, salt and pepper and roast on a cookie sheet in a single layer at 375 to 425 degrees until soft and somewhat caramelized. They shrink up a lot so if making for several people you will need 2 cookie sheets.
This site has a lot of sweet potato and carrot recipes, so check it out!