Harvesting of greens comes to a close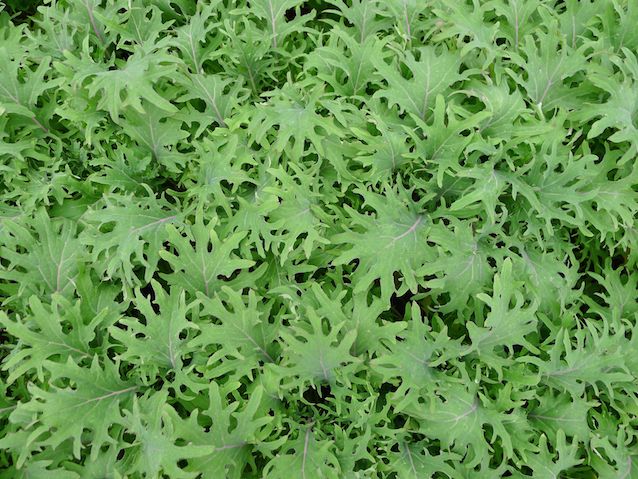 Young and tender red russian kale will be distributed in shares this week.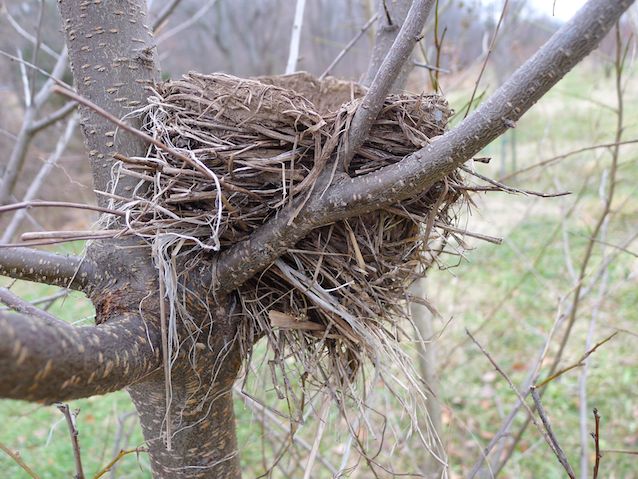 A bird's nest in a fruit tree reminds us how constructive, creative, and hardworking animals are.
News
Notes From The Field
Mildly approaching winter
By Derek McGeehan
The winter solstice and the day of the year with the least amount of daylight is just a week away. Unfortunately, I think that means that winter is only beginning and spring is three months away. Why does it feel like we've been enveloped in winter since early November and are now thawing out with less extreme nighttime lows? Perhaps we've already sustained the coldest weather of the season. A cold winter does help us with pest control, so I guess I would be okay with a bit more extreme cold, but not until after the New Year when the Winter CSA will be concluded and we won't have to worry about protecting crops anymore. I'm pretty sure that is when our vacation can begin. At the farm we're still trying to harvest the remainder of the rutabaga. Harvest was postponed until this Monday when temperatures will be in the mid-40s and the sun is supposed to be shining. Practically all of the greens from the field are finished for the season. Last week we harvested the last of the kale, lettuce, and chicory (endive/radicchio) and now turn our full attention to the high tunnel. This week we're planning to harvest red russian kale and our greens mix. Besides these two crops, we also have a mustard greens mix and yakina savoy (think tatsoi) in there for future weeks. Poundage of root crops may increase over the next few weeks as we try to deplete our stores before the end of pick up. Keep in mind that most roots store well in a plastic bag in your refrigerator (except potatoes and sweet potatoes) and taste great roasted, added to soups, or fermented like sauerkraut. Try to enjoy these seasonal treats!
Expected Harvest
Beets & High Tunnel Kale
By Derek McGeehan
Winter Share #4 should include kale, greens mix, beets, onions, garlic, radishes, purple top turnips, rutabaga, cabbage, kohlrabi, and winter squash. U-pick should include a few sprigs of herbs.
Recipes
V Kohlrabi slaw
Submitted by member Sue Fischer, originally from edibleharmony.com
3 medium kohlrabi julienned
3 kohlrabi greens, chopped (I used kale and endive in place of the greens)
3 garlic cloves, minced
1-2 carrots, shredded or julienned
¼ teaspoon of cumin
¼ cup of lemon juice
¼ cup of olive oil
¾ teaspoon of raw honey
1 Tablespoon of coconut oil
salt and pepper to taste
Using a mandolin slicer or a knife, julienne the kohlrabi and carrots and place in large bowl.
In a large skillet over medium heat sauté the kohlrabi green, minced fresh garlic, cumin and salt with the coconut oil until tender and remove from heat. In a separate bowl, whisk the lemon juice, olive oil, raw honey, salt and pepper.
Combine everything together and serve.