Harvest Expectations
A list of vegetables and fruits we have been able to bring to our membership in the past, and that we anticipate will be available for the current year.
Expectations for 2019
In the past, we have been successful in bringing these items to our membership. Due to the unpredictability of Mother Nature, however, some selections may not be available at the time specified.
Spring
We-pick:
Arugula
Asian greens
Beets with greens
Bok choy
Broccoli raab
Chard
Collards
Cucumbers
Dandelion greens
Endive
Escarole
Garlic scapes
Kale
Kohlrabi
Lettuce
Radicchio
Radishes
Romaine lettuce
Scallions
Snow peas
Spinach
Strawberries
Snap peas
Summer squash
Turnips
Herbs
U-pick:

Cilantro
Dill
Perennial herbs
Snow peas
Snap peas
Strawberries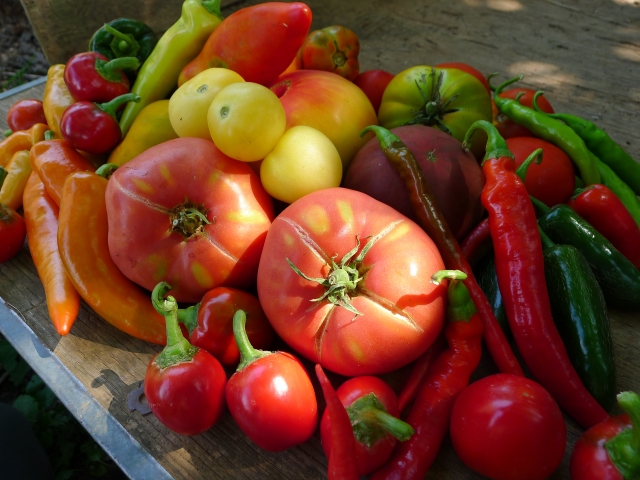 Summer
We-pick:
Basil
Beets with greens
Cabbage
Cantaloupe melon
Carrots
Celery
Chard
Cucumbers
Dandelion greens
Eggplant
Fennel
Garlic
Heirloom tomatoes
Hot peppers
Kale
Lettuce
Mixed greens
Okra
Onions
Potatoes
Scallions
Sweet peppers
Summer squash
Watermelons
Winter squash
U-pick:

Basil
Cherry tomatoes
Cilantro
Dill
Edamame (fresh soybeans)
Flowers
Green beans
Husk cherries
Parsley
Perennial herbs
Raspberries
Tomatillos
Yellow wax beans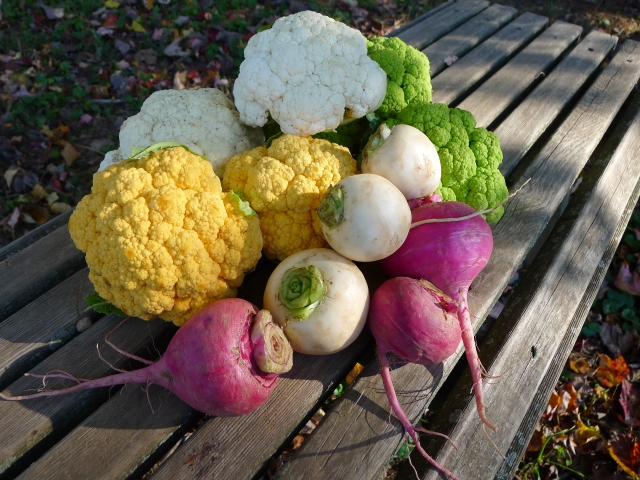 Fall/Winter
We-pick:
Arugula
Beets with greens
Broccoli
Broccoli raab
Brussels sprouts
Cabbage
Carrots
Cauliflower
Celeriac
Chard
Chinese/Napa cabbage
Collards
Daikon radish
Endive
Escarole
Fennel
Garlic
Hot peppers
Kale
Kohlrabi
Leeks
Lettuce
Onions
Parsnips
Peas
Potatoes
Radicchio
Radishes
Rutabagas
Spinach
Sweet potatoes
Turnips
Winter squash
U-pick:

Cilantro
Dill
Parsley
Perennial Herbs