Displaying a Single Post |
Show Recent Posts
April 13, 2019
So Thankful
Notes From The Field
by Farmer Derek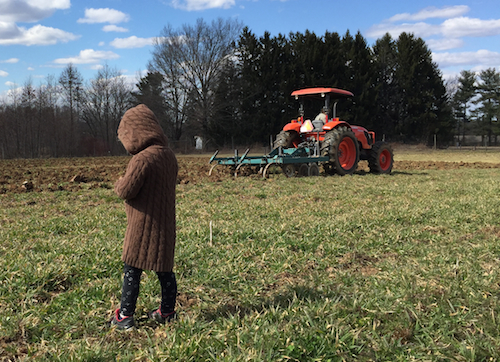 The first step towards planting crops: chisel plowing.
It's only mid-April but it feels like we've been playing out in the dirt for quite a while already. We're very happy to report that (so far) it's been one of the most enjoyable and productive springtimes we've had at the farm. There's been ample sun, plenty of dry weather, warm days, and not too many frosts. We're chugging along right on schedule. Crops that are already nestled in their raised beds include two rounds of peas, kale, broccoli, cabbage, head lettuces, lettuce mix, beets, chard, spinach, arugula, onions, carrots, fennel, dill, cilantro, and parsley. In fact, we're very close to having wrapped up all of our early to mid-spring planting. All that is left are the potatoes (1500 pounds to plant over 10,000 bed feet), the weekly lettuces, and another planting of spinach and lettuce mix in the tunnels. We even cultivated the first planting of brassicas. Practically every spring crop gets covered with floating row cover as a pest barrier but it also acts as a mini greenhouse, protecting crops from frost and heating the space underneath slightly. Thus, weeds germinate more easily and so need to be cultivated right on time with hopes that we can avoid most hand weeding.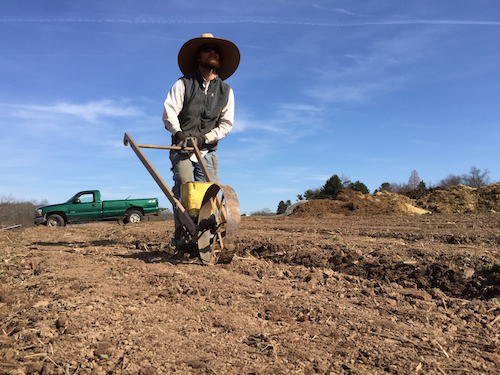 We transplant most of what we grow, but direct seed carrots, turnips, radishes, and greens like arugula, mix, and broccoli raab.
Before this weekend's needed rain event(s) I even began prepping for summer crops including tomatoes, peppers, squash, cucumbers, and watermelon. The soil was opened up in these areas for the first time since last summer. After a cover crop and compost application, the soil should be ready to host our crops and provide them with the nutrients they need.
It's exciting to have returned to this time of year once again. Bulbs and trees are in bloom, peepers and toads are singing, swallows and flycatchers are back, and the green sheen will grace us for another six months. With the plethora of beautiful days we've been fortunate to work outside in, it feels like the scale is balancing against the contrast of last season's weather and subsequent growing challenges.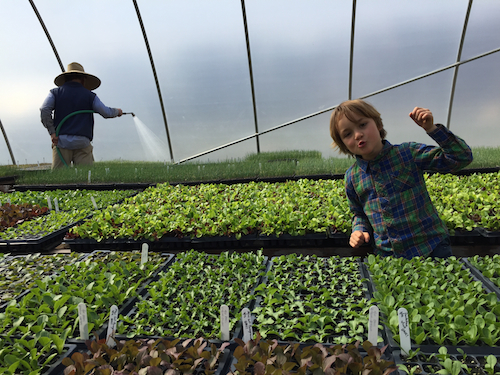 By necessity the most meticulously cared for and monitored space on the farm, the greenhouse is where we start most of what we grow.