Displaying a Single Post |
Show Recent Posts
February 12, 2017
All in a Week
Notes From The Field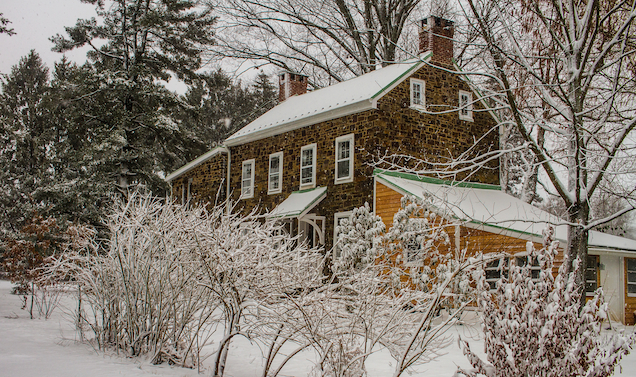 A Bucks County winter farmhouse scene (photo courtesy of Jason Stocker).
A couple days near 60 degrees with a snowstorm sandwiched between. A return to cold and dreary today, but at least the snowfall looked appealing for a day or two. Inside the growing structures springtime has arrived. The higher-in-the-sky sunshine significantly warms the insides and, unopened, reach 80 degrees easily. Pretty soon some of our earlier sowings may begin thinking about reproduction, changing their flavor profile from sweet to bitter, reminding us of their goals during their brief existence. We thank them for enriching our lives this winter by providing a steady flow of greenery and nourishment. One final frontier of experimentation this time of year is observing whether or not the winter greens can sustain their viability through the month of March. We want to determine the feasibility of a Winter CSA running mid-November through March next time around the sun, potentially combining the Late Fall and Winter shares into one longer 20-week season.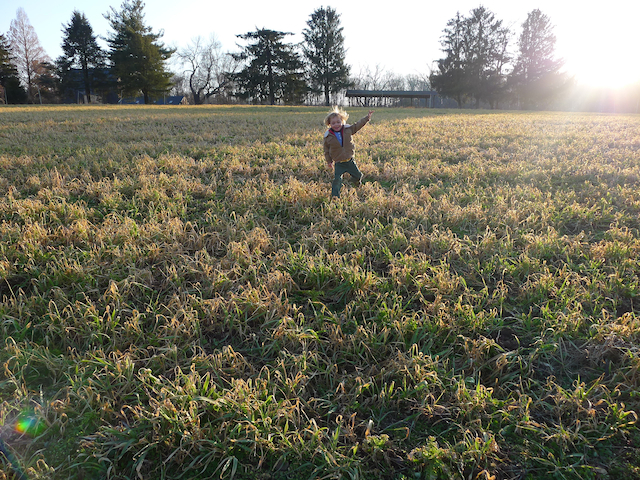 Before the snow and cold arrived we enjoyed an early spring-like evening walking (and frolicking) around the fields in anticipation of the upcoming 2017 growing season.