Displaying a Single Post |
Show Recent Posts
November 27, 2016
An End of November Harvest
Expected Harvest
By Derek McGeehan
Late Fall Harvest #3 (Week A) should include radicchio, head lettuce, lettuce mix, kohlrabi, sweet potatoes, potatoes, garlic, fennel, radishes, celeriac, kale, collards, spinach, arugula, and greens mix. Some items may be a choice.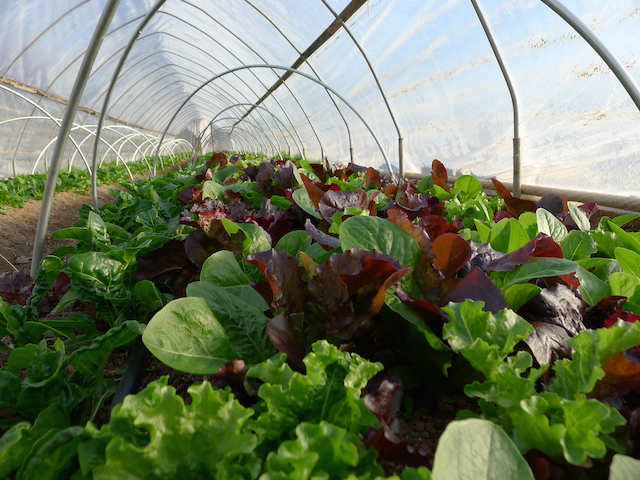 Under protection of the hoop house the lettuce mix is now ready for harvest.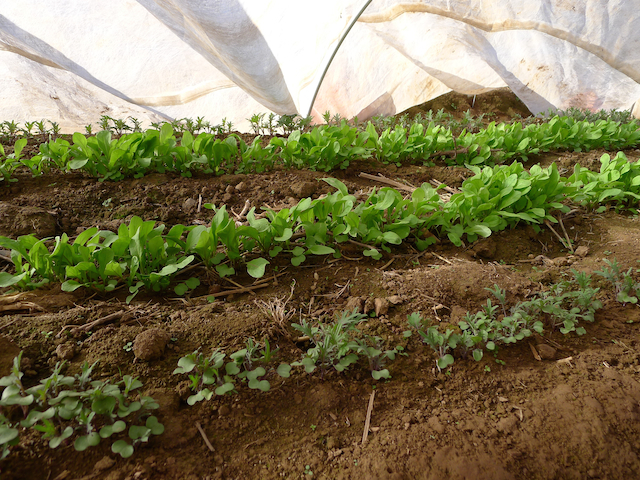 A very late seeding of red russian kale and arugula continues to grow under low hoops and heavy row cover.