Displaying a Single Post |
Show Recent Posts
December 9, 2018
Going Green
Expected Harvest
by Farmer Dana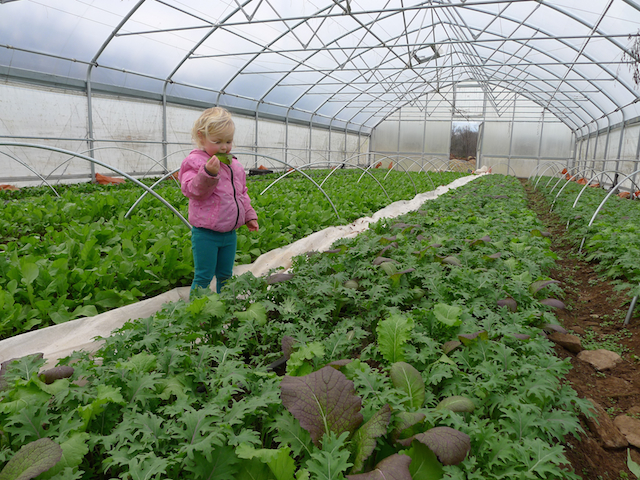 Sampling baby kale mix and arugula in the high tunnel.
Late Fall harvest #4 (Week B) should include sweet potatoes, rutabaga, daikons, carrots, beets, mini cabbage, napa/chinese cabbage, potatoes, garlic, spinach, lettuce mix, arugula, and greens mix. Some items will be a choice.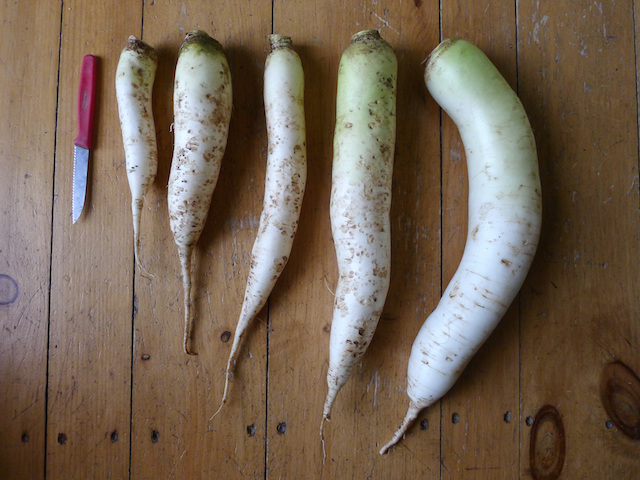 Harvested from our cover crop patches, these daikons are also called 'tillage radishes' due to their ability to break up hardpan and loosen soil with their large taproot. A very easy way to incorporate these into your meals is to simply grate them into whatever dish your making. That way they cook quickly and blend in and you only need to add what you think is appropriate since they keep well. Exterior evidence of insect interaction can be safely ignored.