Displaying a Single Post |
Show Recent Posts
February 20, 2017
Grateful For Our CSA Members
Notes From The Field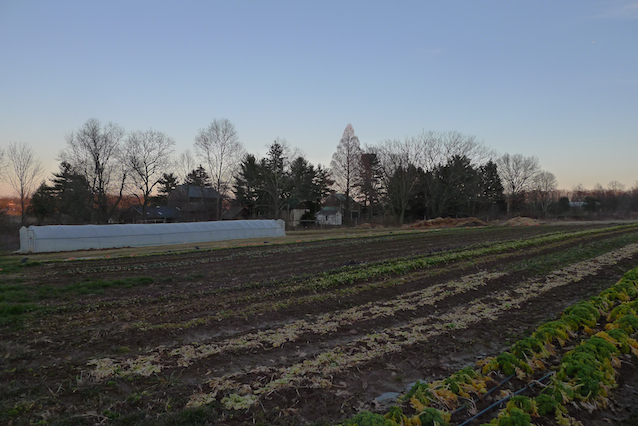 Perhaps it is fitting that the final week of the 2017 Winter CSA will feature April temperatures and really invoke that springtime feeling. It's hard to not become a bit more energized and anxious to begin the next growing season. Typically we fire up the greenhouse and begin seeding in there the week of March 1st and begin transplanting and sowing outside the week of April 1st. With this weather it's quite easy to want to expedite the schedule and get started now. We will begin preparing the high tunnel beds for a March 1st carrot sowing. We'll have to mow and remove most of the leftover organic matter from the winter greens in order to sow the carrots on the raised beds. Last year was the first time we sowed carrots a full month earlier than our typical April 1st date and they did very well in the rocky raised beds of the high tunnel.
Thank you Winter CSA members for supporting us during the inaugural 8-week January and February share - we truly couldn't have done it without you!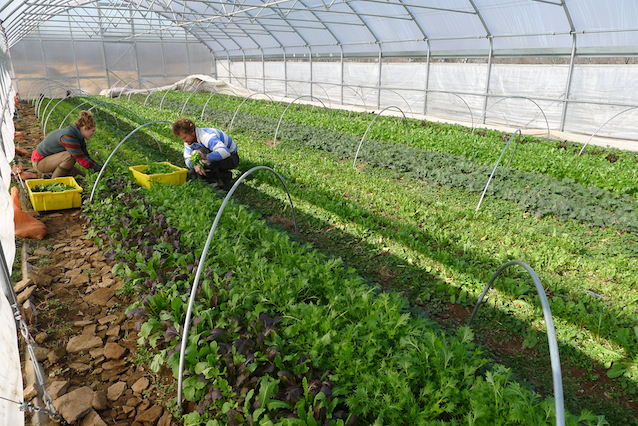 The final week of harvesting high tunnel greens!