Displaying a Single Post |
Show Recent Posts
September 1, 2019
Late Fall CSA to be Announced Soon!
Other News
by Farmer Dana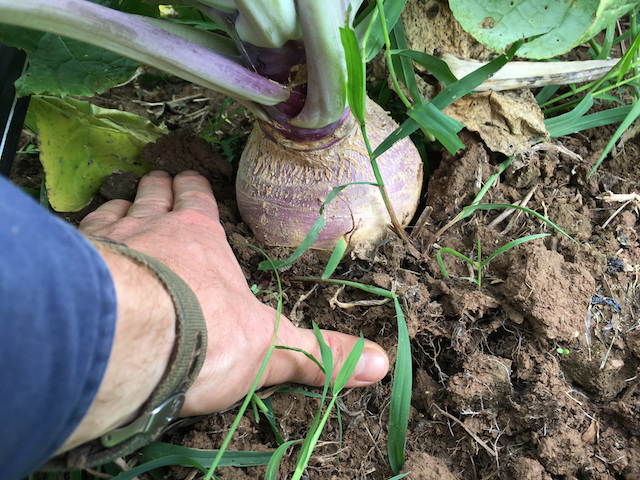 Back by very popular demand, rutabaga is also thriving in this dry weather in a field enjoying a post-fallow boost. An awesome winter storage root vegetable, it just might be the tastiest ingredient in a miscellaneous root roast, turning bright orange. It was transplanted this season instead of directly seeding into the soil and thus with adequate spacing and good fertility it is quickly approaching softball size.
Very soon we'll open registration for the 2019 Late Fall CSA. It will run for 8 weeks after the conclusion of the Main Season CSA (which ends the week of 11/4/19, harvest week #26, Week B). After the New Year there may be the occasional Flash Greens, etc, sales.