Displaying a Single Post |
Show Recent Posts
February 11, 2018
Misty Moisture Majestic
Notes From The Field
By Derek McGeehan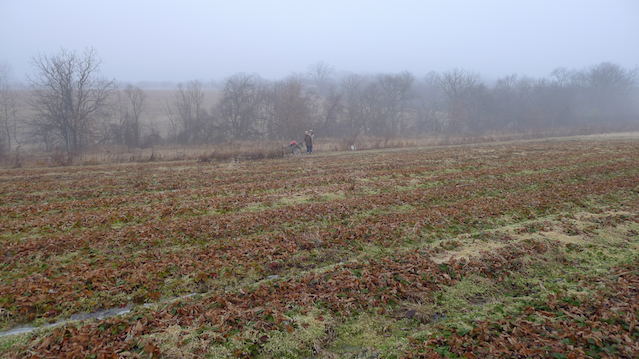 Pre-deluge stroll around an already soggy farm.
It might have been a slow and sleepy time on the farm last week, or at least according to these current reflections on a sleepy Sunday misty morning it feels that way. We did submit our annual update for organic certification as well as put the finishing touches on our greenhouse seeding, direct seeding, and transplanting schedules. We also finalized the plans for the crop rotation and mapped out where all the crops will call home this season. Conversations continued with Natural Resources Conservation Service to improve water flow and erosion control around the farm. Concrete was removed, a hole was dug, and pipes were connected to install a 2nd sump pump in our basement. Fortunately I was able to hook it up just prior to Happy Hour on Saturday, or more importantly just before the heavy rain arrived. Now it goes off every 5 minutes or so. On the agenda for this week is organizing and building a workshop in our garage as well as harvesting and hosting the weekly pick ups. Hope you're snug and dry!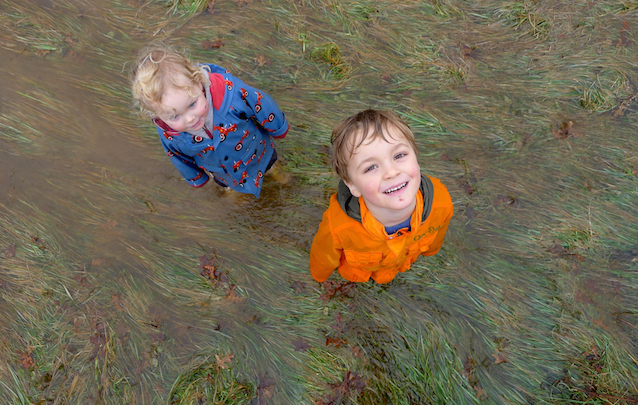 Big water flow in meadow.