Displaying a Single Post |
Show Recent Posts
July 2, 2017
Potluck Meal Saturday 7/8
Other News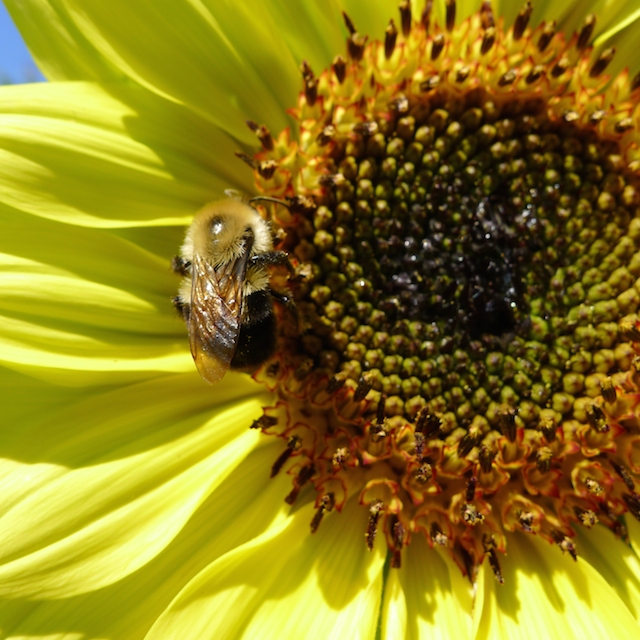 This bumblebee snacks on some nectar on a sunflower in the u-pick flower garden and will unintentionally transfer pollen so the sunflower can reproduce. Symbiosis!
Our next farm potluck meal is Saturday July 8th 6-8pm. Join us under the pavilion for a nice meal shared with your community. Bring a dish to share that is large enough to feed 4-6 adults, your own place settings, and any beverage of your choosing. A brief note/label next to your dish will be helpful to folks with dietary restrictions.

Hope to see you there!