Displaying a Single Post |
Show Recent Posts
November 5, 2017
Remember To Sign Up For The Late Fall CSA!
Other News
by Dana Hunting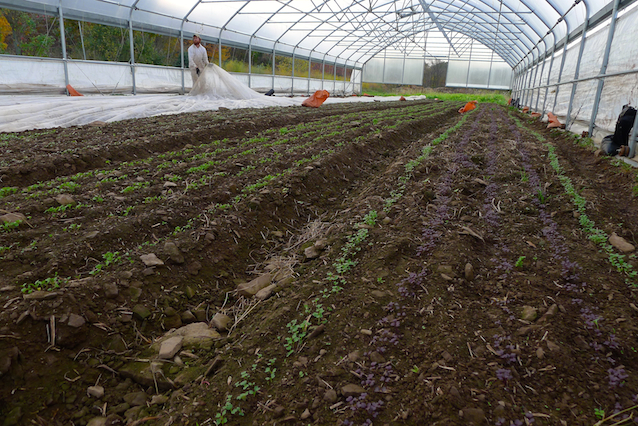 The first round of direct seeded kale, arugula, tatsoi, and red mizuna is coming up nicely in our movable high tunnel while the second round of greens gets covered and watered to assist germination. Most of these greens will be harvested in January and February.
As of this weekend produce shares are still available for the 2017 6th Annual 6-week Late Fall CSA (we're 75% sold out).

To join,
Log In
to the website. Not sure if you'll enjoy local cold season produce? A Late Fall Half Share is only a 3 week, every-other-week commitment and is a great way to provide produce for your holiday meals. Where else are you going to find organic and affordable sweet potatoes, potatoes, carrots, roots, and greens that taste this good? We promise to leave you satisfied!
Please click
here
for more information and share specifics.
First pick up for Full, Medium, and Week A Half Shares is Wednesday November 15th 1-8pm or Saturday November 18th 11am-12noon. Week B Half Shares start on Tuesday November 21st 1-8pm or Saturday November 25th.