Displaying a Single Post |
Show Recent Posts
February 19, 2018
Southbound
Notes From The Field
By Derek McGeehan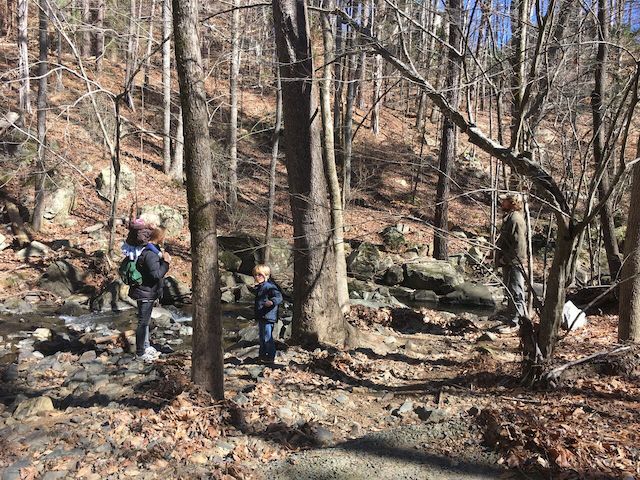 Hiking in North Carolina (who can spy Derek?)
Apologies for the late newsletter! We left the farm for a long-weekend excursion to North Carolina to visit family so the newsletter is going out a bit late this week. And spending nearly 8 hours in the car after setting out at 6:15 this morning has left me mentally under performing. I will do my best to keep this coherent and concise!
Last week we coordinated our annual potting soil order with 7 other local farmers to get a full tractor-trailer load of organic mix from upstate NY. We also built some workbenches for our modest workshop and ordered the critical repair component (hopefully) for our greenhouse exhaust fan. Another long meeting with NRCS/USDA for water management and erosion control was held, which will - also hopefully - eventually turn into application and implementation.
On the agenda for this week is an all-day class on "Food Saftety Modernization Act Produce Safety Training". Attendance of this class is a requirement under the new Food Safety Modernization Act. Because we will begin seeding in the greenhouse next week we'll probably begin getting the space ready by cleaning up the winter crops, laying landscape fabric, and erecting tables.

This is the final week of pick up for Week A Half Shares, way to go seasonal eaters! Thank you for joining us this winter and hopefully we'll see you this spring for our Main Season CSA!