Displaying a Single Post |
Show Recent Posts
December 22, 2018
Thanks Folks!
Notes From The Field
by Farmer Derek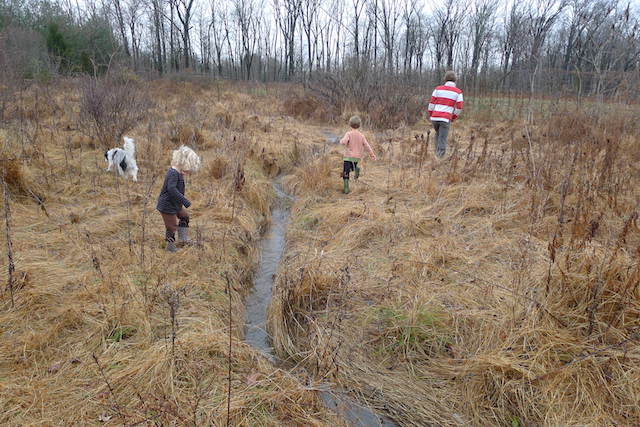 A winter solstice romp around the farm on a 60 degree day.
Hey, we made it! Harvest week six of the Late Fall CSA is upon us. Thank you for your support during our mini Main Season extension; we hope you've enjoyed the produce we've grown and harvested for you. Harvests didn't work out exactly as planned - thanks rain! - but we do hope you've been satisfied with the quantity, quality, and diversity of produce that did succeed during this Late Fall iteration. We'll reflect on this season and plan accordingly for next year. If you have any produce desires for next Late Fall please do let us know!

Crops that we want to see more of next year include onions, leeks, beets, hearty cooking greens like curly kale and/or collards, cabbage, carrots, and winter squash. As we develop our crop plan this winter we'll consider these goals and will modify growing practices to hopefully ensure harvest success. For example, increasing the amount of some crops should translate to an increase in harvest while some crops might need to be grown under protection to ensure their success. Other crops, like winter squash, will need to be properly cured and stored if we aspire to have them through December. Sometimes simply having better weather should greatly increase yield.
Again, thank you for joining us on this farming food organic healthy journey we're all on. Enjoy your holidays and winter. We'll be in touch soon with 2019 sign-up information!