Displaying a Single Post |
Show Recent Posts
October 1, 2017
Time to Add Water
Notes From The Field
By Derek McGeehan
Swales around the replacement hoop tunnel are being watered again. The oats are thriving, but the regular grass seed wasn't too happy about the dry weather and 90 degree heat. At least the ground stakes are going in, hopefully straight/true/square/perfect.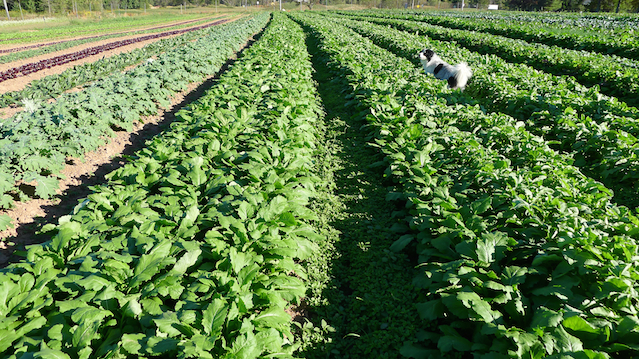 Farm dog Borchie contrasts the dark green salad turnip and radish greens. These crops are probably quite thirsty at this point. Plan is to overhead irrigate this field since most beds are smothered by canopies of greens, rendering application of drip tape impossible.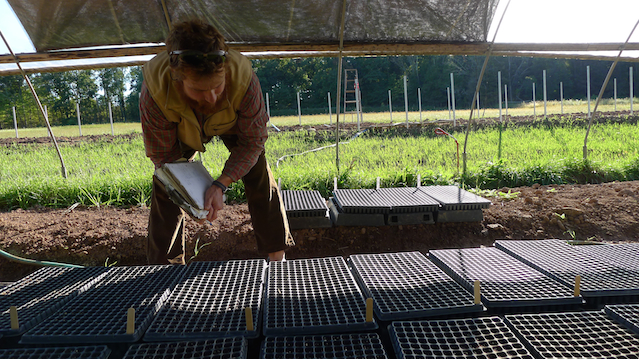 Checking on newly seeded crops for winter production: lettuce mix, claytonia, Swiss chard, spinach, mizuna, tatsoi, dill, and cilantro. These crops were seeded Friday 9/29, will be transplanted in early November, and harvested and eaten in December, January, and February. There are several successions of transplanted crops for the hoop house, hoop tunnel, and greenhouse, as well as a couple successions of direct seeded crops for the movable high tunnel (kale, arugula, mizuna, mustard greens).