Displaying a Single Post |
Show Recent Posts
November 27, 2017
Two and a Half Months of the 'Dark Time'
Notes From The Field
By Derek McGeehan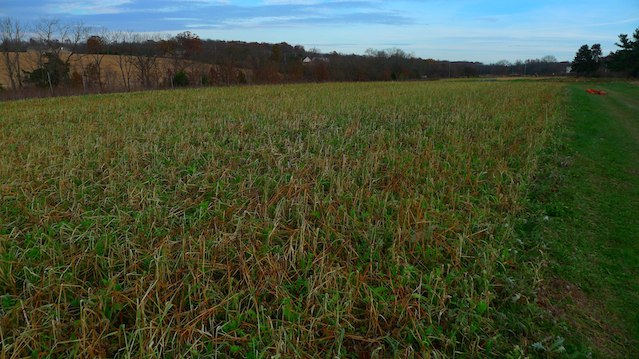 Now that many farmers and gardeners are pushing the boundaries of successful winter growing, dialogue and information are passed around and shared via literature and online/social media regarding successes, failures, experiments, conditions, variables, tools, data, terms, etc. Many growers refer to this time of year that we're currently in as the Persephone Period (
from Greek mythology
), when day-light/day-length drops under 10 hours. This period corresponds with reduced plant growth, a factor of light but also temperature. Our Persephone Period runs from approximately November 15th until January 30th, which ultimately has everything to do with our latitude, earth's tilt on its axis, and our revolution around the sun. Different latitudes endure varying lengths of daylight and darkness so the farther north you are the longer your Persephone Period.
Some examples of the influence of this period that farmers have identified: days to maturity triples in unheated cold houses like our high tunnel and doubles in minimally heated cool houses such as our green house. Due to minimal growth during this period it is critical to establish plants at appropriate times so that they grow just enough before November 15th. Sow the seeds too close to this time and plants will germinate and grow very, very slowly, almost hibernating until February. Even though February is colder than December (normally) plant growth resumes relatively quickly when day-length surpasses the 10-hour mark.
For many of our winter crops that are in our protective structures we hope to harvest 2-3 times over a 3 month period. In order to do so they must be well established prior to mid-November. The crops that go in too close to the start of Persephone will probably only be harvested once during February. So, by early February, halfway through astronomical winter, plants are already thinking about spring, especially (maybe only) inside our protective buildings where conditions create an environment more like North Carolina than southeastern Pennsylvania.
Question: When plants slow down and go quasi-dormant, do farmers respond in kind?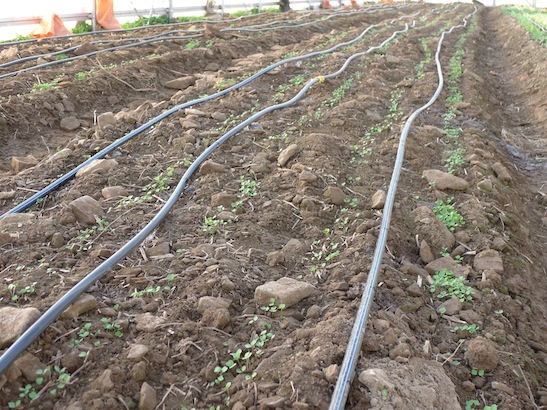 This arugula was direct seeded on November 4th, 11 days prior to Persephone, which may have been too close. During the warmer months arugula is ready for harvest approximately a month after sowing. This time of year it's more like 3 months, so we can look forward to eating this in early February. One way we study and compare plant growth during the winter is by taking weekly photographs of all of the crops in our 4 buildings. The goal is to have precise dates for winter sowing, though variables outside of our control include low and high outside temperatures as well as sunny/cloudy days which influence plant growth. Successive sowings help manage the unpredictable nature of nature.