Displaying a Single Post |
Show Recent Posts
April 30, 2017
Welcoming Incoming May
Notes From The Field
By Derek McGeehan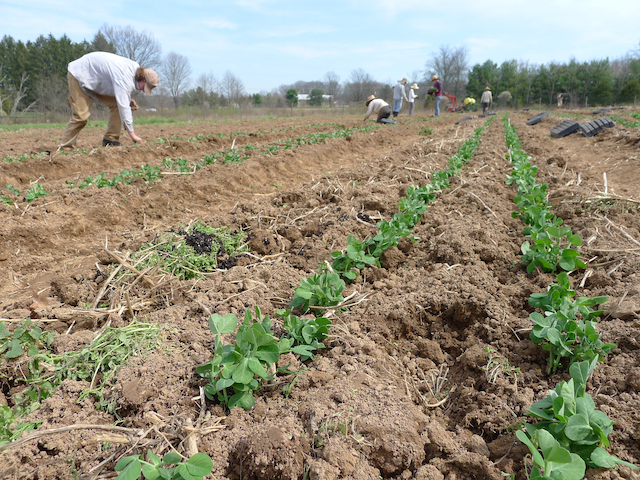 Transplanting patient peas a week later than normal due to the wet weather.
May arrives this week which means we're almost halfway through spring already. It seems like just yesterday we had snow on the ground, received too much subsequent rainfall, and desperately waited for the ground to dry out enough for planting. Just when we couldn't wait any longer the weather pattern changed and we had a few weeks of relatively dry weather. Because of the wet second half of March and the first week of April we basically had to do a month's worth of work in about two weeks time. Early April through mid-May is probably our busiest ground preparation and planting time. A lot of crops go in the ground during this timeframe, both for early and middle of the season harvest. Many crops go in successionally either weekly or biweekly or monthly like lettuces, beets, chard, spinach, scallions, dill, cilantro, parsley, summer squash, cucumbers, and greens, but many large plantings of one-timers go in also such as onions, potatoes, peas, tomatoes, peppers, cabbage, kale, radicchio, and winter squash. We're extremely busy and it feels good to be outside planting and making progress towards the upcoming harvest season.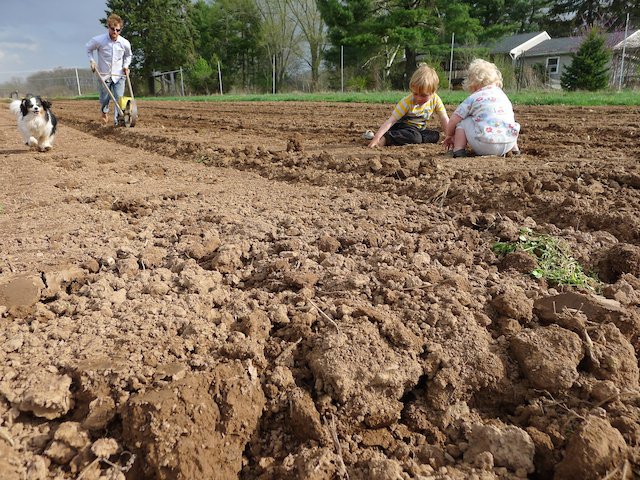 Direct seeding kale, arugula, broccoli raab, mizuna, mustard, radishes, and turnips.