Displaying a Single Post |
Show Recent Posts
October 8, 2017
Where's The Rain?
Notes From The Field
By Derek McGeehan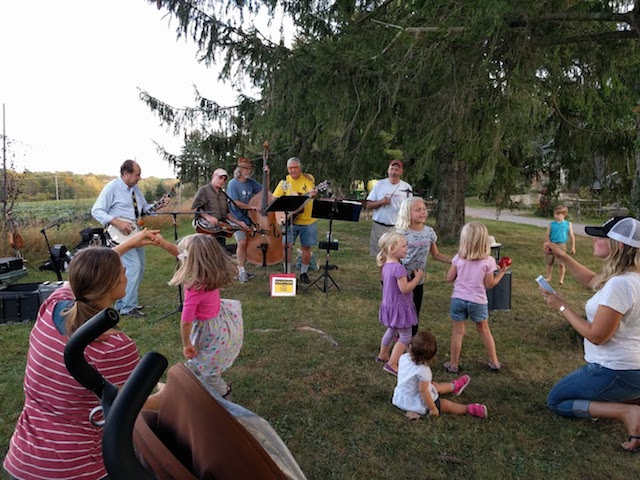 (Rain) Dancing to Goose Creek Pioneers!
Last week was a busy one. Tuesday marked 4 weeks since any meaningful rain fell on the farm so I spent a couple of days setting up the infrastructure for and irrigating thirsty crops. I believe that all annual crops received enough ground water to keep them content for another week or two, depending on sun, heat, and wind. As of now we're forecast to receive rain today/tonight/tomorrow but I'm feeling a bit apprehensive. I'm prepared to celebrate in earnest when the precipitation finally quenches this dry patch of earth. Over the past few days forecast amounts went from 2" to now less than .5". If it doesn't rain I'll just go through another round of irrigating. Now that it's mostly set up it will be easier to apply.
Additionally, we harvested turnips, radishes, and beets for storage; harvested a mountain of broccoli and cauliflower for last week's and this week's distribution; finalized ground stakes' depth and pitch and erected arches for the hoop tunnel; prepared for and sowed cover crops; and plenty of other miscellany.