Displaying a Single Post |
Show Recent Posts
March 3, 2019
Wild For Salmon Buying Club
Other News
by Farmer Dana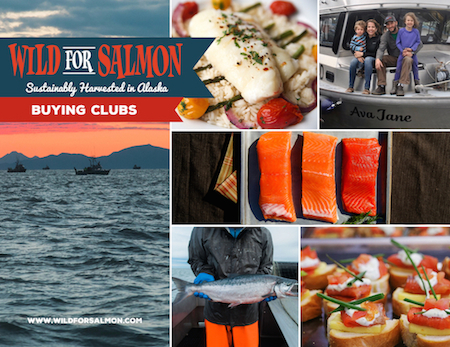 If you like to eat fish and want to buy it from a sustainable source, consider supporting Wild For Salmon. They catch wild sockeye salmon in the pristine waters of Bristol Bay, Alaska, each summer. Besides offering their salmon, they also partner with other fishermen to bring their catch to eastern Pennsylvania. Wild For Salmon is a family owned business based out of Bloomsburg, PA. Owners Jen and Steve have been fishing in Alaska for a couple of decades.
Around three times each year we host a buying club. You order what you'd like from their website and it gets delivered to our farm where you pick it up. Coordinating orders this way by buying in larger quantities brings the price down a bit.
The next scheduled delivery is Wednesday, March 20th, 3-7pm (Equinox and Full Moon). Place your order by March 18th.