Displaying a Single Post |
Show Recent Posts
November 6, 2016
With Heartfelt Thanks
Notes From The Field
By Derek McGeehan
So, we're at the end of the 2016 Main Season CSA already. It surely flew by. It feels like a successful season and we're thankful for all of our members/friends/neighbors that participated, supported, and helped along the way. We're also very thankful (and lucky and fortunate) to have had a great, hardworking, enthusiastic, intelligent, diligent, knowledgable farm crew this year. Hannah and Mary Liz were here for the full length of the season, Mark was here for the summer months. They were an indispensable component of the farm's success this year. Hannah is returning for another season on the farm; Mary Liz is moving to the Boston area and will pursue work on another organic CSA farm.
We hope as an Anchor Run CSA member you feel satisfied with your experience this year and will return for future seasons. Stay connected - to the farm, to your farmers, to the soil and the food that is grown here. As of now you can sign up for the 2016 Late Fall CSA, the 2017 Winter CSA, and the 2017 Main Season CSA
here
. Thank you, and have a good great offseason!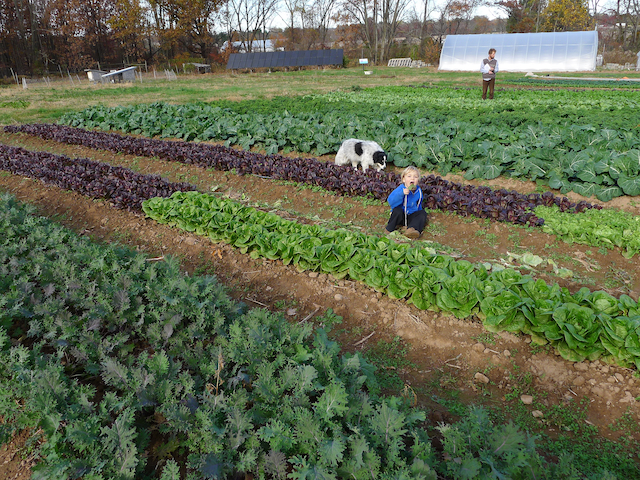 Checking out the Late Fall and Winter crops, planning harvests, sampling along the way, reconnecting after being away for a couple of days.