Displaying a Single Post |
Show Recent Posts
August 11, 2019
Workshifts for Week of 8/12/19
Other News
by Farmer Derek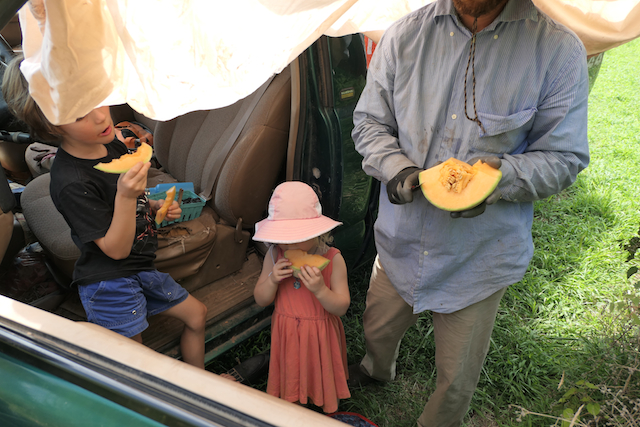 Cantaloupe taste test and nourishment before hauling a thousand pounds back to the barn.
Workshifts scheduled for this week:
Wednesday (8/14) 9-11am
Friday (8/16) 9-11am
Sunday (8/18) 8-10am
If it is actively raining during the time of the shift it will be canceled.
We're definitely into the final third of the workshift season. Work opportunities will lessen over the next couple of months so if you still need to complete your pledged farm labor hours for your share discount please sign up soon!