CSA Week 19: Fall Equinox is Here!
News
Expected Harvest
Attributes of Autumn
by Farmer Derek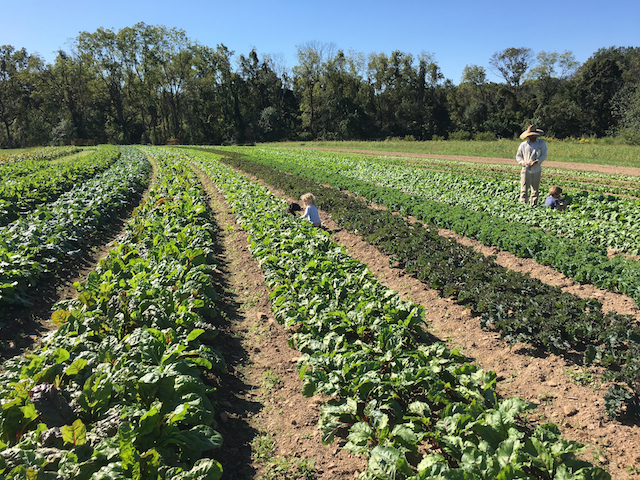 Harvest #19 (Week A) should include napa/chinese cabbage, lettuce, kale, arugula, garlic, leeks/onions, beets, kohlrabi, tomatoes, eggplant, sweet peppers, okra, hot peppers, Italian dandelion, Swiss chard, hakurei turnips, and salad radishes. Some items will be a choice. U-pick should include flowers and herbs. Due to the cold and time of the year the summer staples that have been hanging around will wind down but we don't know how much the weight will drop until we harvest.
New Closing Time Monday & Thursday!
by Farmer Derek
**New fall/autumn/post-equinox/early sunset CSA pick up hours starting this week, #19, Week A: 1-7pm Mon and Thu; Sat remains 10am-12pm. If you are unable to make it by 7pm e-mail us and we'll accommodate you.**
Notes From The Field
Happy Fall Equinox!
by Farmer Derek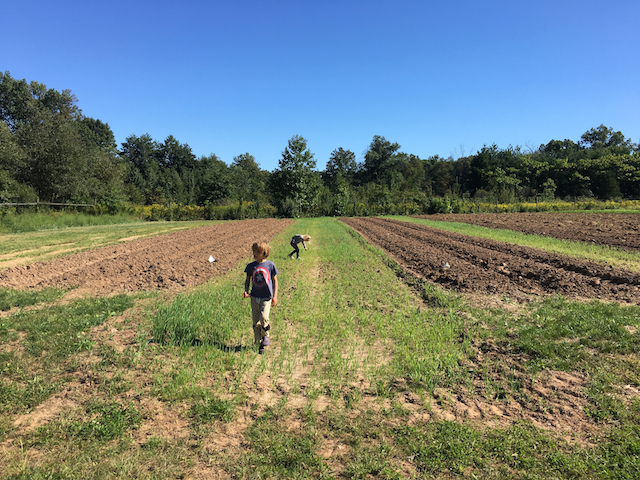 Ahhhh autumn! Mid-fall temperatures precede your true arrival. Did we receive an extra early frost as many of our neighbors did? I don't think so, but it wouldn't matter much for our crops anyway at this point except that we could proclaim more topsy-turvy weather conundrums and extremes. As another farmer exclaimed earlier today, we endured late cold in May, record hot July, and now almost record lows in September. Every season seems to bring a new event, experience. I'm glad this cold snap came now instead of two weeks later because then it could have possibly produced lows bottoming out closer to thirty degrees. We normally don't see our first light frost until around October 10th, our first hard freeze at the tail end of October or later. Some years we've had teens in November then mild weather until January. It will be interesting to see what happens this year. Either way this cool dry weather can at least slow the growth of some of our first fall plantings that have grown exponentially during the consistent weekly rains and heat of August and early September. My only concern now since they're in perfect condition is the lack of rain which hopefully won't become an issue. We haven't had to irrigate any bare ground crops this season and I don't want to start now.
Upcoming this week we have our annual certified organic inspection. This is a thorough process to make sure organic standards are upheld. We'll need to show them official documentation of everything that goes on here, including seeds, plants, fertilizers, compost, amendments, supplies, potting soil, and records for seeding, planting, harvesting, sales, crop rotation. I'm glad there are some standards and rules in place to guarantee a clean and healthy food source. The Certified Organic label is a good as it gets currently.
This week we also look forward to harvesting all of the sweet potatoes. Unfortunately yields are way down, literally a small fraction of the great yields we've had the past 3-4 years. I attribute it mostly to weed pressure from the get-go. The laws of farming also state that a crop cannot not fail at least once every 5-7 years. In other words, this is the year when our beloved sweets have underperformed. Worry not, though, for many other fall crops will be exceptional. We'll learn from our mistakes and will make improvements next year. I'm glad fall is here and look forward to the change in produce.
Workshifts for Week of 9/21/20
by Farmer Derek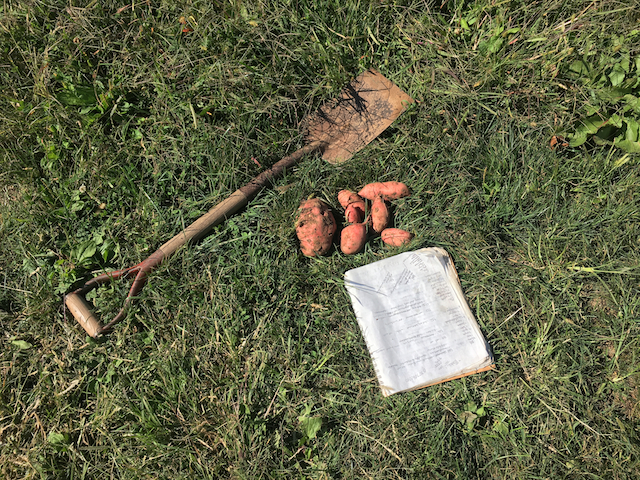 Workshifts will be held rain or shine. If it's raining we'll probably process garlic in the barn. When it's dry we'll probably harvest potatoes or pull some weeds.Workshifts scheduled for this week:

Tuesday 9/22 9-11am
Wednesday 9/23 9-11am
Friday 9/25 9-11am
Sunday 9/27 9-11am
How I Enjoyed My Harvest
Fall...or Winter?
By Linda Dansbury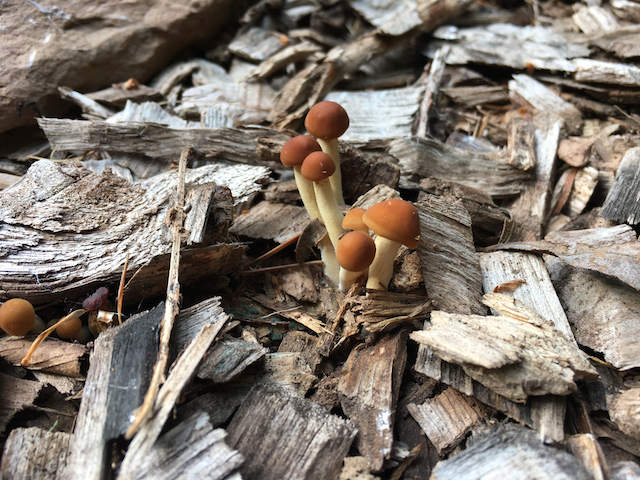 The cooler weather of this week definitely had me thinking of warming, hearty meals. Please send me how you are enjoying your harvest by emailing me at lindadansbury@comcast.net. Here are a few things we enjoyed this past week:
Onions, garlic, carrots, potatoes, kale, green beans (frozen in the summer), parsley - made a beef soup/stew that was a blend of several recipes, with so many delicious farm veggies - marinaded the meat overnight in wine, garlic and rosemary. Browned the meat well, removed from pan, added finely diced carrots, onions and carrots and sauteed until getting soft. Added the wine back into pot, a large can of diced tomatoes and bay leaf. Added potatoes, gave it a good stir and gently simmered for about an hour. Added green beans and kale and simmered for another 30 minutes. Yum....
Peppers, onions, garlic, herbs - made a clam dish that I made a couple of weeks ago again because it was so delicious and a great way to enjoy peppers which are slowly braised with the onions and garlic. Chorizo sausage was browned, creating yummy smokiness and heat - the recipe actually calls for a mild breakfast sausage, but I love the heat and depth of flavor the chorizo gives the dish. Warm crusty bread is a must for sopping up the juices.
Yay for Fall Veggies
By Linda Dansbury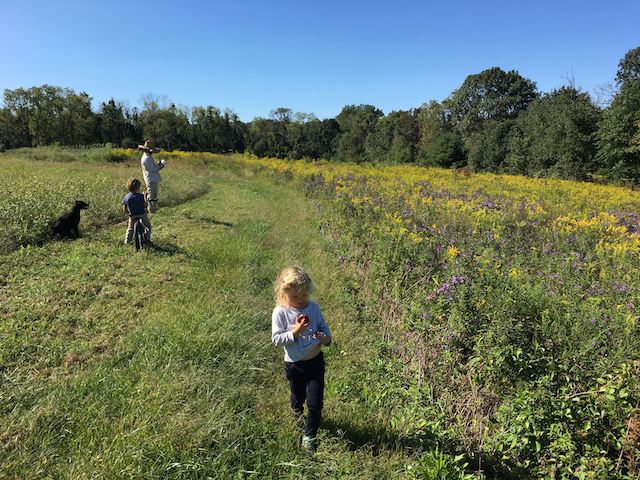 This week we are really getting into fall veggies with several new ones in our shares.
Napa Cabbage
- is a variety of cabbage that was developed in China and is used in many stir fried dishes. It is high in vitamins C and K, so is very good for you. The leaves are more tender than the more common round cabbage and cooks up sweeter. It is best stored in a sealed plastic bag in the refrigerator where it will keep fresh for about 2 weeks. Try the
Sweet and Sour Cabbage Stir Fry with Tofu or Shrimp.
Radishes and Hakurei turnips - these can pretty much be used interchangeably and the greens on both are edible, so don't throw them away. Add to soups and stews or chop up and saute with garlic and other herbs, or mix into an omelette or stir fry. Both veggies can be used raw in salads or dips; they roast up sweet as can be and braising them is delicious! Separate the greens from veggie when you get them home and store separately for best storage results.